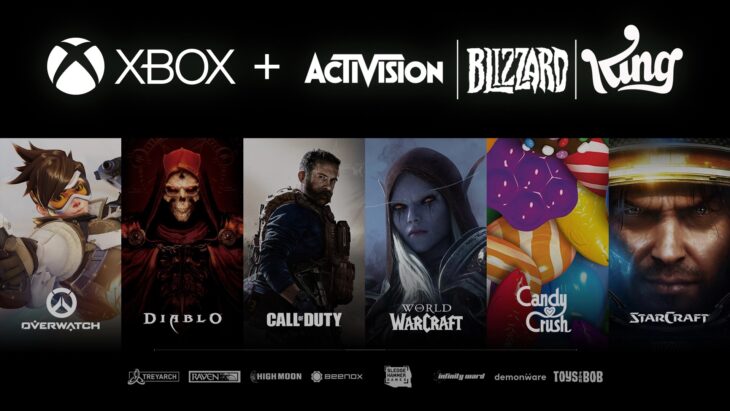 Microsoft says it plans to buy major games company Activision Blizzard in a deal worth $68.7bn.
This would be the biggest acquisition in Microsoft's history. And this would be the biggest acquisition in the video game industry's history. The deal is expected to get completed in 2023.
The biggest acquisition in the video game industry's history so far was made only a few days ago, on January 13, 2022, by Take-Two Interactive announcing its acquisition of Zynga for $12.7 billion. January 2022 is truly very fruitful in record-breaking acquisitions of game companies.
This deal comes a year after Microsoft bought another influential gaming company Bethesda for $7.5bn. Microsoft says this will help them grow their gaming business across consoles, PC, mobile, and metaverse.
Activision Blizzard includes three major companies, Acitiviosn, Blizzard, and King. The group has developing studios around the world with almost 10,000 employees.
Chairman and CEO of Microsoft Satya Nadella indicated that Microsoft invests in world-class content to create a new era of gaming, which puts players and creators first and makes gaming safe, inclusive, and accessible to all.
The big question is if Microsoft will make the future big titles by Activision Blizzard, such as Call of Duty, Overwatch, and other major titles Xbox exclusive, or will keep them open for other platforms. Call of Duty sells significantly more games on the Playstation platform around the world than on Xbox. When Microsoft bought Bethesda last year, it was thought the creator of franchises like Fallout and Skyrim would continue to make games for other platforms. However, their big upcoming release Starfield will for now be an Xbox exclusive.
Phil Spencer, head of Xbox has explained in a blog post that until the deal is finalized in 2023, Activision Blizzard and Microsoft Gaming will operate independently. Bobby Kotick will remain the CEO of Activision.
Activision Blizzard has been dealing with accusations of a toxic work environment and culture and claims of sexual harassment in recent months. Last year Phil Spencer said that he was 'deeply troubled' by the claims.
The addition of Activision Blizzard would make Microsoft the world's third-largest game company by revenue, behind only Tencent and Sony. Activision Blizzard's nearly 400 million monthly active players in 190 countries and three billion-dollar franchises will make Game Pass one of the most compelling and diverse lineups of gaming content in the industry, Microsoft said in announcing the deal.
Welcoming the Incredible Teams and Legendary Franchises of Activision Blizzard to Microsoft Gaming