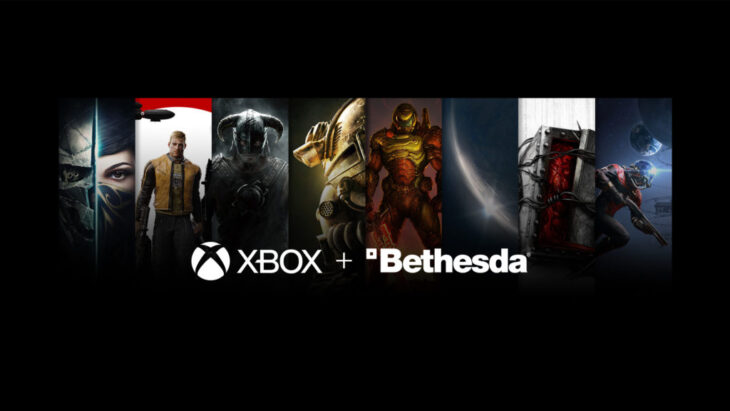 Yesterday Microsoft announced that they've entered into an agreement to acquire Bethesda's parent company ZeniMax Media.
This deal sees Microsoft buy the company for $7.5 billion. It also pushes up the number of development studios that the company owns from 15 to 23. Overall this will add 2,300 new staff members to Xbox's portfolio, as well as some of the most impressive IPs in the industry.
The studios being acquired through this purchase include Bethesda Game Studios, developers of the Elder Scrolls and Fallout series, and id Software, developers of DOOM. Arkane Studios, developers of Dishonored and Prey, and MachineGames, developers of the Wolfenstein series, are included as well. Finally, Tango Gameworks, developers of The Evil Within, Alpha Dog, Roundhouse Studios, and ZeniMax Online Studios are all also part of the deal as well.
The new IPs under Microsoft's control include a number of upcoming releases. Interestingly there are also two timed PlayStation 5 exclusives in there, Deathloop and Starfield.
Xbox Head Phil Spencer explained in a blog post covering the matter that all of these games will now be making their way to Game Pass. This includes new games such as Starfield and The Elder Scrolls 6, which will be included from launch.
Pete Hines, Bethesda's Vice President of PR and Marketing, explained separately that the company will still be publishing their own games. This seems to suggest that they will be coming to non-Xbox consoles, though the details of this that are part of the overall deal are not known.
One of the most interesting outcomes from this deal is that Obsidian and Bethesda are now sister studios under the same company. This could mean that Fallout: New Vegas 2 will eventually happen. If nothing else, it's certainly more likely than it was before the acquisition.
While this deal is small in the great scheme of things, it is a significant new bit of business for Microsoft. The company will now be responsible for some of the most prolific games on the market. At the very least, it will make Game Pass seem like an unbeatable deal.