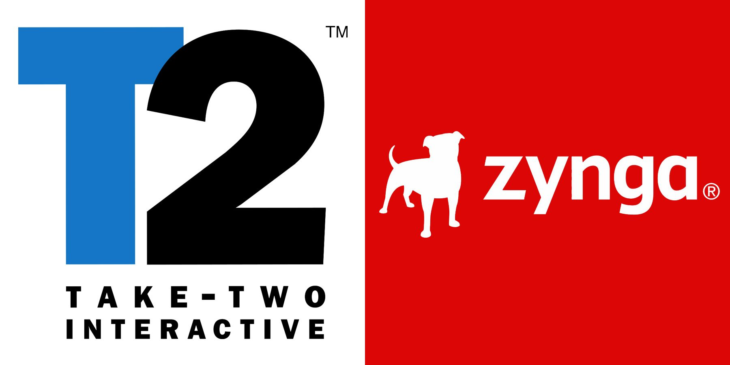 Publisher Take-Two Interactive recently revealed that they have reached an agreement with the mobile video game developer Zynga, resulting in Take-Two acquiring the mobile developer for the price of $12.7 billion.
According to an anonymous source familiar with the subject, these two gaming giants have been talking on and off about this for the last couple of years. The final part of this negotiation was conducted during the late months of 2021, right around the time when Zynga lost a third of its market share value.
On January 10, 2022, Take-Two made a statement revealing their plans to purchase the mobile developer Zynga for a total of $11.04 billion in both cash and stocks.
Not too long after, it was revealed that Take-Two offered $3.50 in cash and $6.36 in shares for every single Zynga share making the entire acquisition worth $12.7 billion.
In the process, Take-Two ended up acquiring the popular title FarmVille as well as numerous other titles such as Empires & Puzzles, Words with Friends Merge Dragons, and Harry Potter: Puzzles and Spells.
As a result of this acquisition, Zynga shares have risen in value upwards of 40% which was to be expected, while at the same time, Take-Two stocks took a hit and went down 13$ in value, which again was to be expected, given the circumstances.
The CEO of Zynga, Frank Gibeau stated that combining Zynga's expertise in mobile, as well as next-generation platforms with Take-Two's intellectual property and best-in-class capabilities will enable both companies to further advance their mission to connect the world through games and achieve significant growth and synergy.
It is no secret that mobile gaming has been rising in popularity, especially in recent years, and according to some estimates, the mobile gaming market is expected to be worth upwards of $116 billion by the year 2024.
This might be one of the main reasons why Take-Two has decided to take this step. With them mostly working within the PC and console gaming spaces, branching out and solidifying their place in a market that has been constantly rising in value, and shows no signs of stopping, seems like a logical step. Especially popular titles such as Red Dead Redemption and Grand Theft Auto under their ownership.
Strauss Zelnick, The Chairman and CEO of Take-Two stated that Take-Two is thrilled to announce their transformative transaction with Zynga and added that it will significantly diversify their business as well as establish their leadership position in mobile gaming, which is the fastest-growing segment of the interactive entertainment industry.
The deal is expected to be finalized in the first quarter of the 2023 fiscal year after it has been subjected to all regulatory and shareholder approvals.
With the total value of these companies combined being around $30 billion, this acquisition marks the biggest deal in the video game industry, outdoing Microsoft's acquisition of ZeniMax in 2020, as well as Tencent's acquisition of Supercell back in 2016.