The period before Christmas is the time of year that packs the biggest punch in the gaming world. The shops and sites are packed full with customers eager to find the best products at the best deals.
This year's Christmas lineup of games is set to be a momentous one to say the least. The months leading up to the holidays will see an array of heavyweight triple A titles hitting the consoles in time to be unwrapped on Christmas morning.
Gamers will mostly be getting stuck into sequels and reboots in a wealth of broadly varying titles, which include everything from shooters to sports games. If you're unsure of what's in store this holiday season, have a read of this rundown of the very best games coming out in time for Christmas 2015.
Check our Calendar of video game release dates for live updates.


---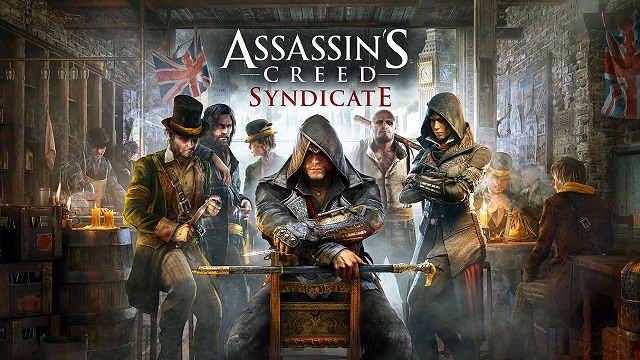 Publisher: Ubisoft
Release Date: 23/10/2015
Platforms: PC, PS4, Xbox One
Edition: Standard, Rooks, Gold
Assassin's Creed Syndicate will surely perform well this Christmas, as the time-travelling, back-stabbing series heads to the streets of Victorian London for the first time.
Players will be able to control two protagonists this time, the twins Jacob and Evie Frye. Syndicate's story will feature the rough and tough world of Victorian era organised crime and their fight against the Templar order.
This latest addition to the series introduces many new features for players to get to grips with. These include innovative methods of travel such as horse-drawn carriages, a rope launcher and even trains.
Despite a hiccough in its reputation from the buggy release of Unity, Assassin's Creed always ranks high in the sales figures, and Syndicate will certainly be no exception. With such a hugely iconic setting, 30% bigger than Unity's Paris, and improved fighting and freerunning mechanics, Syndicate will not be one to miss this Christmas.

---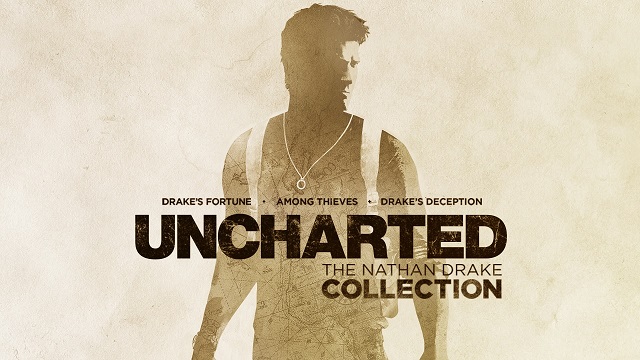 Publisher: Sony
Release Date: 09/10/2015
Platforms: PS4
Edition: Standard
Naughty Dog's dominant platforming smash hit Uncharted returns to PS4 in this remaster of the series' three major titles: Drake's Fortune, Among Thieves and Drakes Deception.
Uncharted tells an epic tale of action and adventure follows the journeys of Nathan, the supposed descendent of Sir Francis Drake. The series sets you with the tasks of three dimensional platforming, as well as tense shootouts with the many enemies Nathan makes throughout his travels.
As you take control of Drake, you'll get to explore a huge range of environments and stunning set pieces, from the metropolitan streets of London, to the desert wastes of the Rub' al Khali, to the jungles of Borneo and the steep mountainous Himalayas.
This remastered collection should be a great opportunity for new PS4 owners to get stuck into the classic Playstation series. Owners of the collection will also get an opportunity to join the multiplayer beta for Uncharted 4: A Thief's End.

---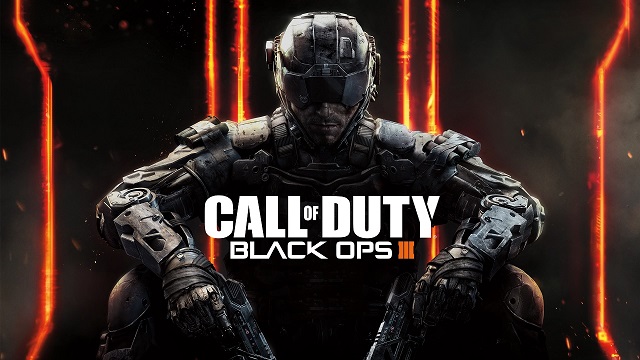 Publisher: Activision
Release Date: 06/11/2015
Platforms: PS3, PS4, Xbox 360, Xbox One, PC
Edition: Standard, Steelbook
The indomitable Call of Duty returns in November, with the third instalment of the Black Ops line. This title will take players into the dystopian future of 2065, where robotic armaments and technological supersoldiers rule the battlefields.
Black Ops III promises enhanced story, multiplayer and Zombie modes, each of which have been overhauled significantly. The campaign will feature 4-player coop, a fully customisable player model and more open and varied level designs.
Call of Duty has maintained its position as one of the best online shooters consistently since Modern Warfare exploded onto the scene in 2007. The games can always be counted on to provide a blockbuster experience at Christmas, and Black Ops III is shaping up to continue this fantastic reputation.

---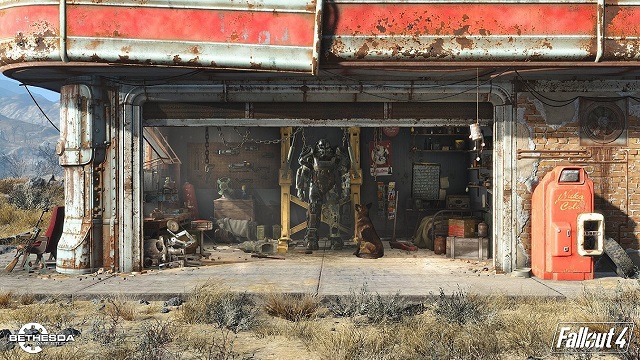 Publisher: Bethesda
Release Date: 10/11/2015
Platforms: PS4, Xbox One, PC
Edition: Standard, Pip-Boy
Following on from Bethesda's stunning E3 conference, it is incredibly exciting to say that Fallout 4 will be out in time for Christmas this year. The hugely popular post-apocalyptic RPG returns, this time to the ruined city of Boston.
At their E3 talk, Bethesda announced a vast number of incredible new features for the game. Buildable settlements, voice acted player characters and a hugely in-depth customisation system are but a few of the major additions.
The games in the Fallout series are famous for their unique retro-futuristic atmosphere, which includes classic 50s style and music with hi-tech weapons and gadgetry.
Not only will Fallout 4 be one of the biggest games this Christmas, it's also a solid and highly likely candidate for Game of the Year. Fallout 4 is definitely not one to miss.

---
Publisher: EA Games
Release Date: 20/11/2015
Platforms: PS4, Xbox One, PC
Edition: Standard
To be released in time for the latest edition to the Star Wars film saga, Battlefront is set to be the online gaming title of the current generation.
Much like the previous titles in the series, this reboot will pit the Rebel Alliance against the forces of the Sith Empire in both first and third person battles. As in DICE's Battlefield games, vehicular combat will be heavily featured, with TIE fighters, X-Wings and an on-rails AT-AT.
Battlefront will be set on the planets Endor, Hoth, Tatooine and Sullust, and will allow you to play as characters from the film including Darth Vader, Luke, Han Solo, Boba Fett and more.
Based on the incredible gameplay footage from E3, Star Wars Battlefront is shaping up to be a true classic multiplayer shooter, and will undoubtedly perform fantastically this Christmas.

---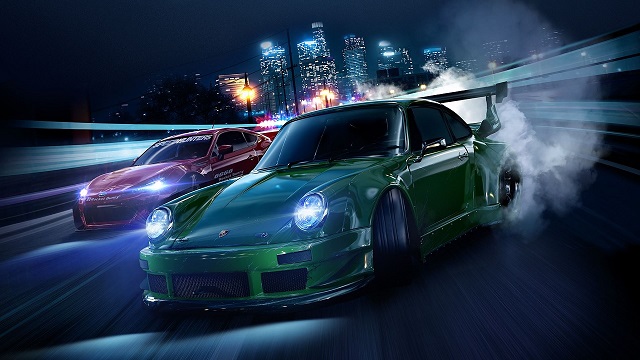 Publisher: EA Games
Release Date: 30/11/2015
Platforms: PS4, Xbox One, PC
Edition: Standard
Need for Speed is an upcoming racing video game, in the famous EA Games series. It is the twenty-first major release of the series, which started in 1994. Need for Speed is the most successful racing video game series, and one of the most successful franchises of all time. The current release is a complete reboot of the series, which may help to boost the sales of this release of an otherwise recently declining franchise.

---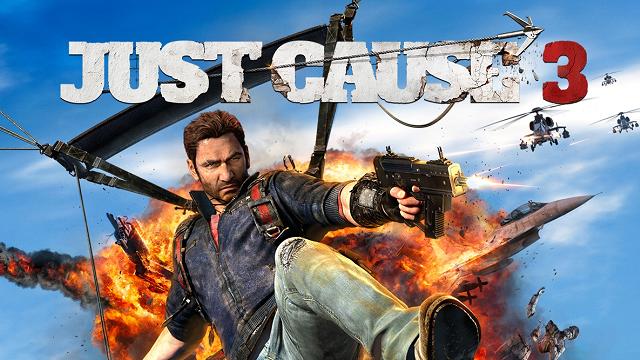 Publisher: Square Enix
Release Date: 01/12/2015
Platforms: PS4, Xbox One, PC
Edition: Standard and Collectors
Just Cause 3 is scheduled for release in the beginning of December 2015. This will be the third game in the Just Cause series. It was announced at the end of 2014 and is a highly anticipated title, since the previous game, Just Cause 2, released as early as five years ago, in 2010.
The game is a sequel, and the gameplay is set several years after the events in Just Cause 2. After leaving the Agency, Rico Rodriguez returns to a fictional Mediterranean island called Medici. Things are uneasy on the island though, as General Di Ravello has seized the power and controls it with his evil dictatorship ambitions. The map size of the game is comparable with the one in Just Cause 2, approximately 1000 sq. km. The developer of the game, Avalanche Studios, has used real photos of the Mediterranean area, sending a team to several Mediterranean islands to get a more realistic image of the area. Some parts of the game's landscape include parts of Monaco and South France.
At some point the games was rumored was going to have microtransactions, however the developer, Avalanche Studios, has denied it. The game will have standard and collectors editions. The collector's edition will include an artbook, poster of Medici, a grappling hook, the Weaponized Vehicle Pack content.

---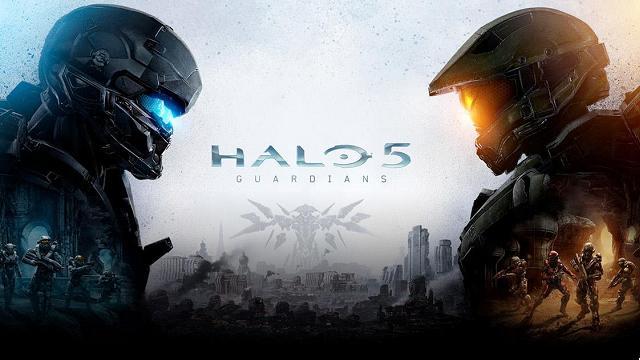 Publisher: Microsoft
Release Date: 27/10/2015
Platforms: Xbox One
Edition: Standard, Limited, and Limited Collectors
Halo 5: Guardians is coming on 27/10/2015, this is the fifth release of the game series, and is a sequel to Halo 4, released in 2012 on Xbox 360. A TV series, Halo produced by Steven Spielberg, will air in 2015 ahead of the video game launch. The game was revealed to feature 20 maps at launch, including 15 DLC maps that would be added later for free.
---
Rise Of The Tomb Raider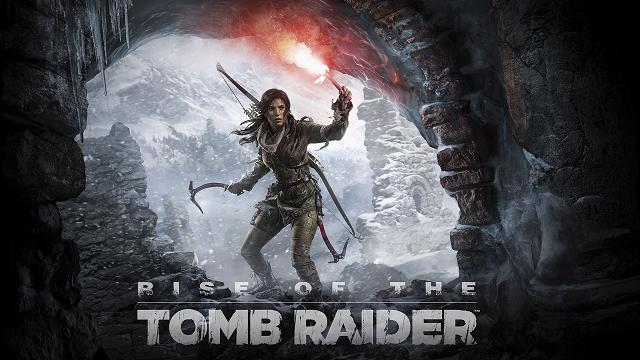 Publisher: Microsoft
Release Date: 13/11/2015
Platforms: Xbox One, Xbox 360
Edition: Standard
The sequel to 2013's Tomb Raider, Lara Croft's adventures pit her against the Trinity organisation as she searches for the secret of immortality in the hidden Siberian city of Kitezh. All the staples of Tomb Raider return, such as platforming, puzzles, exploration, gadgets and combat.
---
Tom Clancy's Rainbow Six Siege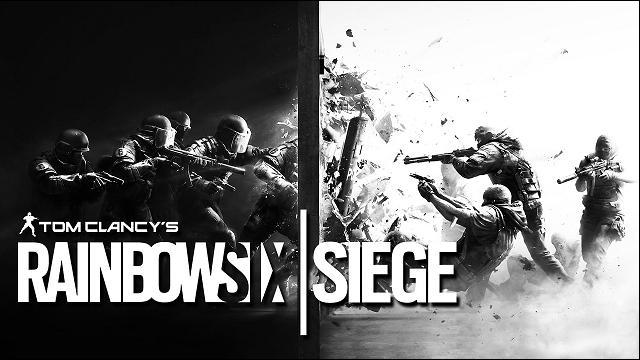 Publisher: Ubisoft
Release Date: 01/12/2015
Platforms: PS4, Xbox One, PC
Edition: Standard
A tactical shooter that requires methodical planning and teamwork before taking on enemies in fast paced combat. The counter-terrorist shooter combines teamwork, tactics and tension with an emphasis on destructible environments.
Related Topics:
Activision
,
Bethesda
,
Electronic Arts
,
Microsoft
,
Sony
,
Square Enix
,
Ubisoft
---