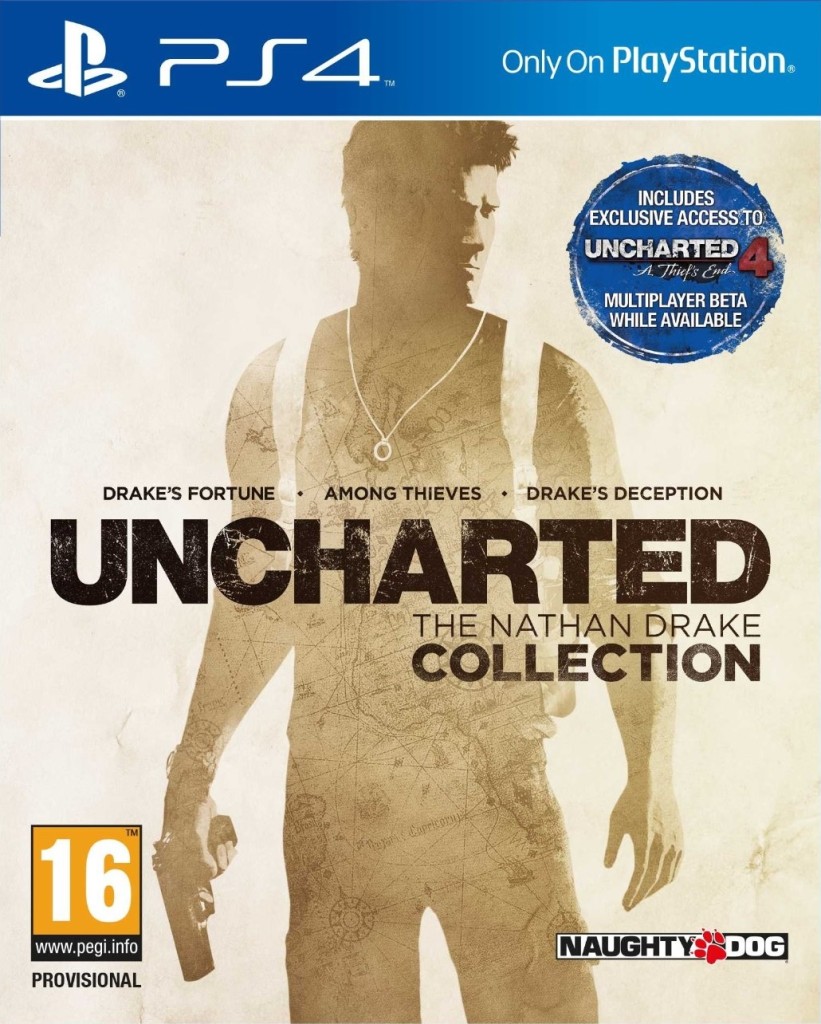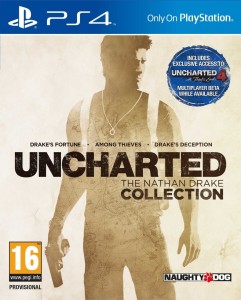 Publisher: Sony
Developer: Bluepoint Games
Game Series: Uncharted
Edition: Standard
Age Restriction: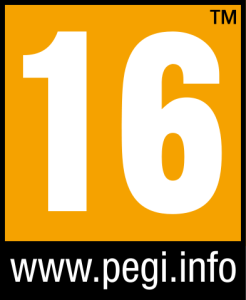 Release Date: 09/10/2015
Barcode: 0711719866039
Average Wholesale Prices:

For Annual Members only. Register to get access.
Selling Potential:

5/10
Languages: Audio and sub: ENG, FRE, GER, ITA, NED. Subtitles only: ESP, DEN, POR, FIN, NOR, SWE, RUS, POL, GRE, CZH, TUR
Regional Code: CUSA 02343
Uncharted: The Nathan Drake Collection is a 2015 Sony's release of Uncharted game series, a remastered compilation of three, already released, Uncharted games, Uncharted: Drake's Fortune,
Uncharted 2: Among Thieves
, and
Uncharted 3: Drake's Deception
. It is exclusive for Playstation 4 platform, and serves also as an introduction to the upcoming Uncharted 4: A Thief's End, by providing access to its beta version.
Uncharted: The Nathan Drake Collection features an HD quality graphics, with 1080p resolution, 60 frames per second, with better lighting, textures, and models. It also includes Naughty Dog's featured "Photo Mode", which has already been used in The Last of Us Remastered, developed by the same studio.
---
Find Suppliers
For Annual Membership registered members. Please

Sign Up

or Register.
Related Topics:
Uncharted
---