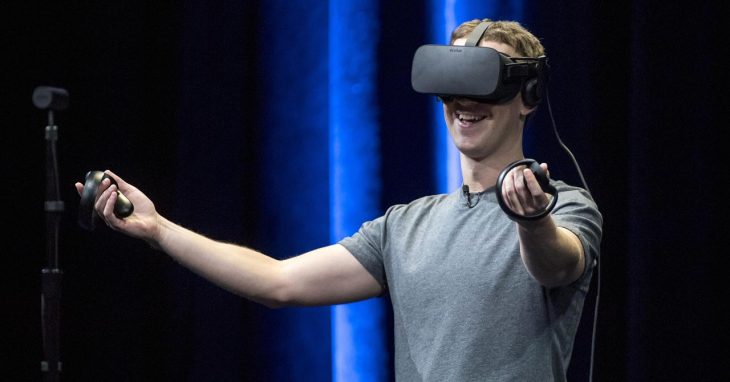 As reported by BBC, a jury has found Oculus, owned by Facebook since 2014, in breach of a contract with Zenimax Media, video game developer, when it launched its own VR headset the Oculus Rift. An Oculus representative was quoted saying they were "disappointed" by the ruling and would be appealing it.
Up until this ruling Facebook had been enjoying a strong end to the year, with statistics showing they're on target for two billion users in the first six months of 2017. Their net profit of $3.6 billion in the fourth quarter however, will be impacted by the outcome of the case.
Palmer Luckey, founder of Oculus, had his company purchased by Facebook for $2 billion in 2014. That same year, Zenimax filed a large lawsuit against the company for a number of charges, only some of which Oculus has been found guilty of. While the courts did not find Oculus guilty of stealing code created by Zenimax in their VR research, they did find Oculus guilty of breaking an NDA and copyright violations signed by Palmer. The relationship between Palmer Lucky and Mark Zuckerberg has been difficult recently. Soon after acquisition of Oculus VR by Facebook for $2bn in 2014, there were problems with Lucky, for example it became known that he used some of his money for political causes, supporting libertarian views, and got involved in some pro-Trump trolling campaigns. This has caused some developers to temporarily shut their support for Oculus. But the biggest problem was of course this lawsuit which was initiated by Zenimax soon after the acquisition, and Palmer's handling of it. Because of these problems, Palmer Lucky was removed from the public view recently. He is still considered Facebook's employee, but his current job title is now quite clear.
The history of this case shows that John Cormack, who worked at id Software, a develop owned by Zenimax, at the time developing the Doom series, wrote code essential to making the Rift work. Zenimax reportedly dodged every attempt to create a licensing deal, even though Doom 3 was used to sell early adopters of the technology on the idea of funding it. John Cormack is currently CTO of Oculus. Zenimax claimed in their case that Oculus were using Zenimax games and code to establish false designation, and confusing consumers into thinking that Zenimax products were from Oculus.
Even though the court ruled that Oculus were in fact in breach of an NDA with Zenimax, they're unperturbed by the result. They released a statement saying they were dedicated to the continued development of VR technology, which they are at the heart of, and will continue to release bigger and better products to push the industry forward.
Zenimax were pleased with the results, stating that they took the theft of their intellectual property very seriously. CEO Robert Altman also said they were looking into further steps they need to take to ensure there won't be anymore use of their misappropriated property by seeking an injunction, restraining Facebook and Oculus from moving forward while using the computer code the jury found infringed the company's copyrights.