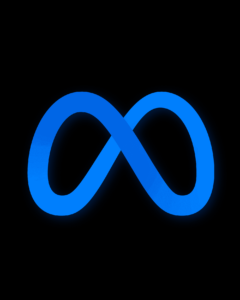 Mark Zuckerberg revealed that the first physical retail store, the Meta Store, will be opening near the company's headquarters in California.
---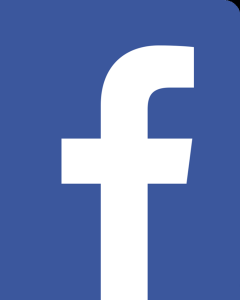 Facebook is looking for a way to increase the number of triple A franchises and exclusives available for VR devices, hoping to attract more users their Oculus VR headsets in particular.
---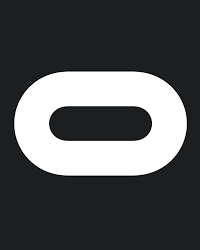 A US District Judge has revised the victory that ZeniMax won against Facebook last year as part of the on-going Oculus legal battle.
---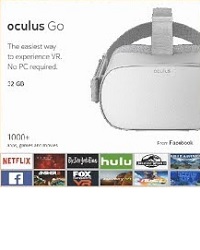 The Oculus Go has launched today for the low price of $199. Oculus say that they think the price of Oculus Go will completely change the face of consumer VR. The device is available in 23 countries currently for the same price of $199 in each for the 32 GB model, while the 64 GB model is slightly more at $249.
---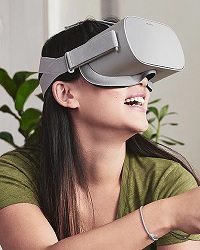 Facebook owned Oculus has revealed a new virtual reality headset that's a standalone unit designed to work without a smartphone or PC.
---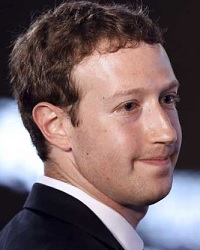 A jury has found Oculus, owned by Facebook since 2014, in breach of a contract with Zenimax, video game developer, when it launched its own VR headset the Oculus Rift.
---