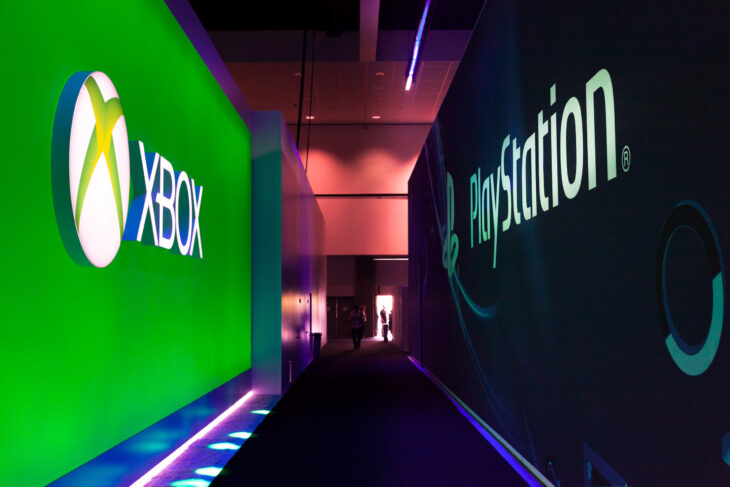 With the PS4 flying ahead of the Xbox One in the sales figures, Microsoft Xbox boss Phil Spencer has said that closing the sales gap is not a top priority for Microsoft.
The difference between the number of PS4 and Xbox One units sold is vast: 25M to 13M, respectively. With almost twice as many PS4s being bought as Xboxes, catching up in would take a gargantuan effort for Xbox to manage.
But speaking in an interview with Eurogamer, Phil Spencer is far from being concerned about chasing after its main competitor. Instead, he wants to focus on the Xbox One and develop their brand and position in the market.
"All I can do is focus on Xbox, our fans and our partners," he said. He is positive about the success of the Xbox brand, and mentions that they are improving on themselves year on year. With ever more people online playing ever more games, Spencer is happy with the current direction Xbox is heading in.
He isn't interested in comparing success with their competitors, and doesn't evaluate his teams' work in comparison with the other consoles' sales figures. His main focus is on how many people are playing in the combined Xbox One, 360 and Windows community, a number that is constantly increasing.
The Xbox boss notes that console sales could be improved, but only by running contrary to the strategies he places at the centre of his brand. This could include producing the consoles at a greater loss to the company, but Spencer maintains that sacrificing the long term for short term gains is not a direction he wants to go in.
When people buy a console, he says, they want to be assured that they're getting a product that will be fully committed to a long run in gaming. Spencer is certain that Xbox is dedicated boosting the quality of Xbox gaming even further over the course of the future.
He describes next year's line-up of games as "incredible," and that they haven't even spoken about all the games they've got in development. Spencer says that Xbox will be heavily investing in first-party games, and solidifying the already impressive roster of Xbox-exclusive titles.
With a wealth of exclusive titles, the upcoming months are certainly looking good for Xbox gamers. Games like Gears of War: Ultimate Edition, Gears 4, Halo 5: The Guardians, Forza Motorsport 6, Crackdown 3, Inside, Fable Legends and Recore should make the Xbox One an attractive option for new gamers and those looking to make the jump to current gen. The wholesale market of Xbox consoles is currently active too, including both current generation Xbox One and the old generation Xbox 360 consoles.
However, the PS4 remains a highly competitive market leader. Their VR headset Project Morpheus, as well as exclusives including Star Wars: Battlefront, Ratchet and Clank, Uncharted 4, Until Dawn, No Man's Sky and The Last Guardian will give Xbox some seriously stiff competition.
It's unlikely the Xbox will be able to catch up with Sony's impressive sales figures anytime in the near future, but Spencer's plans to be constantly improving and growing the Xbox experience should certainly let them give Sony a run for their money.