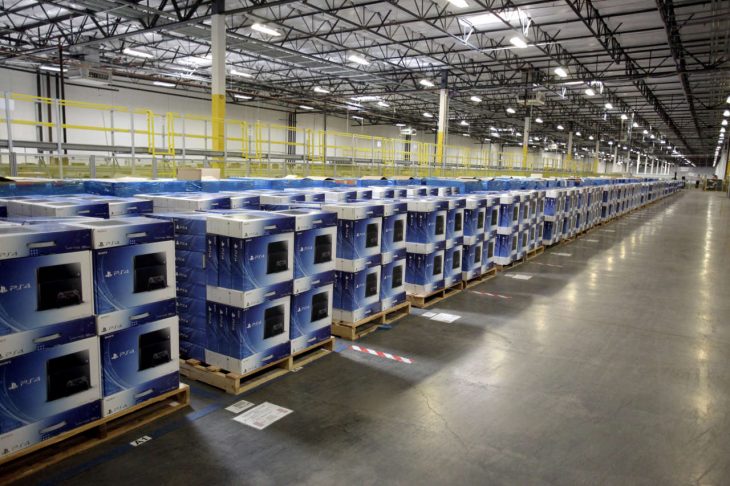 At their E3 press conference this week
Sony
announced that the PlayStation 4 had hit the sales milestone of 60.4 million consoles sold worldwide. Analyst firm IHS now predict that thanks to Sony's E3 presentation the console will go on to sell 69 million units by the end of the year, almost double what the firm has predicted for Xbox One sales at 36 million units.
Piers Harding, Head of Games Research Director for IHS said that the sales momentum of the PlayStation 4 has carried on into 2017. Sony's PlayStation 4 Pro strategy has paid off with around 20 percent of new sales being attributed to PlayStation 4 Pro console sales.
The Xbox One X may well be the most powerful console on the market when it launched this November, however analysts predict that the price will be a weakness for Microsoft that leaves the market open for Sony to drop the price of the PlayStation 4 Pro. Should this happen, Sony could sail their way to the 69 million sales mark by providing a cheaper 4K gaming solution to consumers.
At their press conference Microsoft showed a number of exclusive titles which will help secure sales from fans of particular series and owners of Xbox One consoles looking to upgrade. A problem that Microsoft face with these games is that a number of them simply have a placeholder release date of 2018. If Microsoft want to secure as many sales as possible around the Xbox One X's launch they need to offer new and exciting titles that release this year.
Sony also suffered from the 2018 release date problem, with some key exclusives such as Detroit: Become Human slipping away by yet another year, and iconic games like Shadow of the Colossus being just out of reach of the holiday season. However, Sony has managed to secure exclusive content with Activision Blizzard in Destiny 2, which is set to be a huge release for this year. Any players hoping to have the best experience with Destiny 2 will be purchasing it for PlayStation 4 thanks to this, which will be yet another boost to the console's sales for this year.