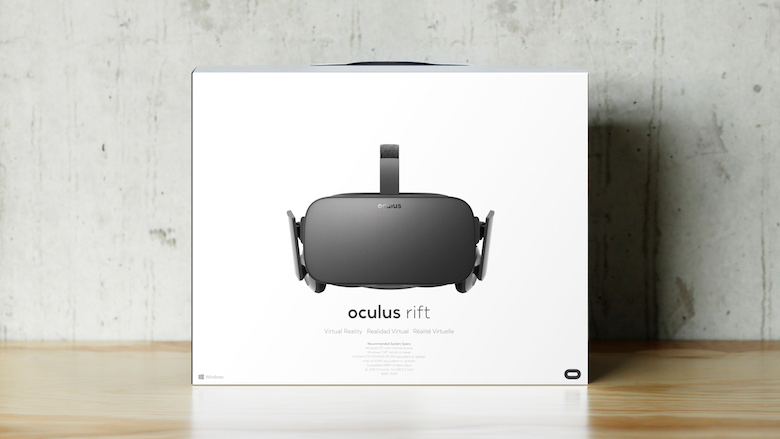 The release of the Oculus Rift's consumer version has not yet led to the seismic shift in gaming that is expected of virtual reality, with certain pundits saying that the headset is still in its development stages.
GAME's leader, Martyn Gibbs, said in an interview with MCV that the current state of Oculus Rift is more similar to a game being launched in a beta or Early Access phase.
Many of the recent reviews of the Rift, while generally impressed by the VR experience, have said that a number of the gear's features and included content feels unfinished with kinks to iron out. Glitches and other issues—namely the current lack of Oculus Touch controllers—made reviewers feel that the Rift is not yet compelling enough to gain full mainstream success.
Martyn Gibbs said that he feels the Oculus Rift consumer edition is very much in a 'phase one, beta-esque' period of its development. Looking at the response to the release of the consumer edition, Gibbs said that this first period of the Rift's release has been a way for Oculus to 'utilise their own channels' and develop a 'first wave of customers' in addition to the early adopters.
He said that this strategy of releasing the Rift in a still-developing state is not a method to exclude potential customers. He said that GAME has been engaged with Rift on this strategy for the last two years, and that customers shouldn't be worried that the Rift has been shipped in a beta-style form.
In the interview, Gibbs also spoke about his expectations about Playstation VR. He expects a massive reaction to the launch of Sony's VR platform. In terms of the interest the gear generates, Gibbs compares it to the dynamics of when an entire new console is launched.
GAME is expecting stock of the VR headsets to be in extremely high demand.
Related Topics:
Game Digital PLC
,
Martyn Gibbs
,
Oculus Rift
,
Playstation VR
---