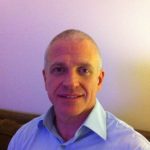 Martyn Gibbs is the current CEO of Belong Gaming LLC. He is a former CEO of UK-based major retailer, GAME Digital plc (currently Game retail Limited), in Basingstoke, United Kingdom, more known as just GAME. He was in this position from April 2012 to July 2020. previously, he spent a year as GAME's Managing Director for the UK, Ireland, Scandinavia, and the Czech Republic and the Managing Director for UK and Ireland for nearly a year prior to that. He has also held positions with GAME as the Customer and Brand Director, Managing Director, and Commercial Director for Gamestation. He is experienced in business strategy and development, e-commerce, management, sales, and leadership.
Martyn Gibbs has oriented his stores to provide a more "whole" buying experience for gamers, such as including merchandise and promotional materials instead of simply games and consoles. GAME recently acquired eSport specialist and organizer Multiplay and in the future will incorporate more in-store eSports events to help drive business.
---
Profiles and Links:
---
Related News
Read all related news...