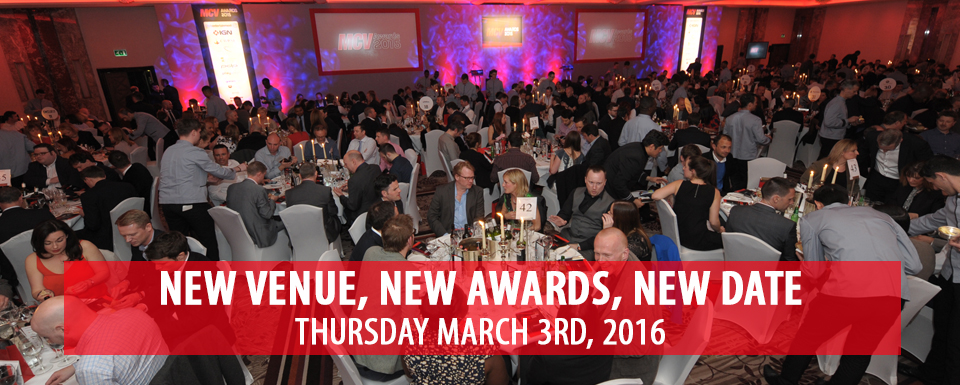 Games industry journalism outlet MCV recently held its annual awards ceremony, and has announced the winners of the night.
The MCV Awards 2016, held at the Bankside Hilton Hotel in London, was attended by a total of 520 of the major names of the industry. MCV reported that the big winners of the event were RPG heavyweight Bethesda, licensed game publisher Warner Bros. and Playstation.
A personal honour was bestowed upon Miles Jacobson, the studio director of Sports Interactive. He was awarded the Person of the Year Award for his outstanding work in football videogames. Jacobson's most famous titles are the football management simulators Championship Manager and Football Manager, which are so accurate that they have even been used by professional football clubs.
Another accolade was awarded to Rosemarie Dalton, an employee of Bethesda. She was presented with the Unsung Hero award, which was given to her by friend Caroline Miller, director of games industry communications firm Indigo Pearl. Dalton was chosen for the Unsung Hero achievement due to her "tireless" work for Games Aid, a charity for disadvantaged and disabled children.
Sony's impressive team at Playstation collected a solid four awards which focused on the quality of their various divisions. These were the Sales Team, Digital Marketing Team, Trade Marketing Team and Community Team awards.
Warner Bros. Games took home three awards. New Games Brand for LEGO Dimensions, Marketing Team and PR Team were all awarded to the firm.
After a highly successful DICE Awards, Bethesda went on to earn even more trophies at MCV's event. They took home Games Publisher of the Year and the Game Campaign for Fallout 4.
MCV's award ceremony also included a number of awards for the retailers in the gaming industry. GAME earned the most awards out of the retailers' categories, as the firm collected both Specialist Retailer and Buying Team. Argos was given the Mainstream Retailer award, while Independent Retailer went to Games Centre. Store Manager of the Year was presented to Paul Caisley, the manager of Grainger Games Metro Centre.
Other awards included: Sales Triumph for The Witcher 3, awarded to Bandai Namco; Indie Games Label, to Devolver; and Media Team to IGN.
Related Topics:
Argos
,
Bandai Namco
,
Bethesda
,
Game Digital PLC
,
Games Centre
,
Grainger Games
,
IGN
,
MCV
,
Sony
,
Warner Bros.
---