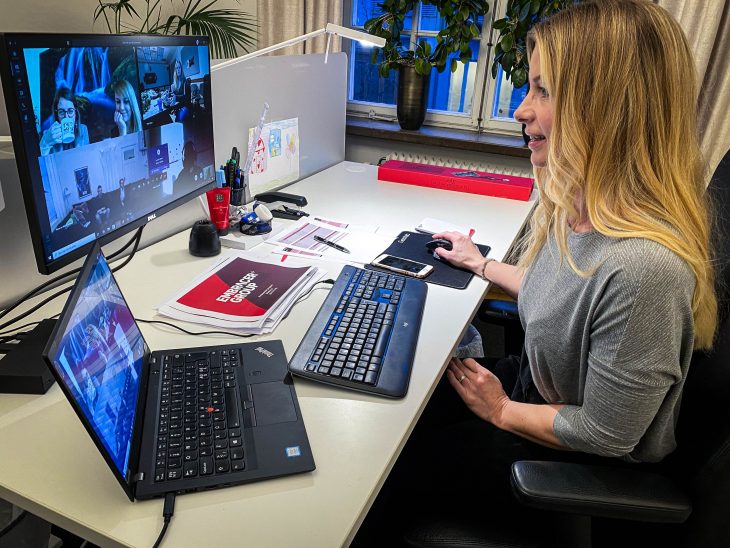 Embracer Group now wholly owns, or owns the majority of 26 studios in total due to recent openings and acquisitions. At this same point last year the company owned a total of 10 studios, showing the huge growth that they've experienced in the last 12 months.
This news comes hot on the heels of the company's most-recent acquisition, Saber Interactive. Embracer Group announced the deal yesterday, which is their largest spend at $525 million. With this move, Embracer Group has brought one of the most prolific developers into their fold, responsible for the incredibly popular World War Z, and the Nintendo Switch port of The Witcher 3: Wild Hunt.
The company's CEO, Lars Wingefors, has also revealed that Koch Media, an existing subsidiary of Embracer Group, has entered into a deal to acquire Voxler, a French studio. Voxler are most well-known for their Let's Sing series of games. The deal will see Koch Media purchase all shares in Voxler for €1.9 million ($2.05 million).
One of Embracer Group's other subsidiaries, Amplifier Game Invest, has opened two studios in recent months. These are the Sweden-based River End Games, and Seattle-based C77 Entertainment. In addition, Nine Rock Games was formed by THQ Nordic in Slovakia.
Embracer Group also acquired the developers of the hugely popular Little Nightmares, Tarsier Studios, in December 2019.
Two new studios have reportedly been formed within Embracer Group since the beginning of 2020 as well, according to Wingefors. However, these won't be publicly announced until later in the year.
Wingefors explained that the opening of new studios now is a form of long-term investment for the company. The aim is for these studios to create new IPs and games that will go on to be profitable ventures.
As of the end of December 2019, the Embracer Group saw a 52 percent year-on-year increase in the number of internal and external developers at 2,258 people. Within their portfolio are 96 games currently in development, with 52 unannounced at this time.
Wingefors described the company's goal of having two triple A games ready for release during the next financial year. While this is the plan, the company is aware that development timelines do change for a reason, and they're open to this should a game need more time to be finished. Emphasizing the point, Wingefors added that Biomutant isn't ready for release yet, and will launch when it is.
Embracer Group reported net sales of SEK 1.5 billion ($153 million) for the three months ending December 31, 2019. This figure is up by 8.7 percent year-on-year from SEK 1.38 billion ($141 million). The games business grew revenues to SEK 836 million ($85.2 million), a rise of 51 percent year-on-year.