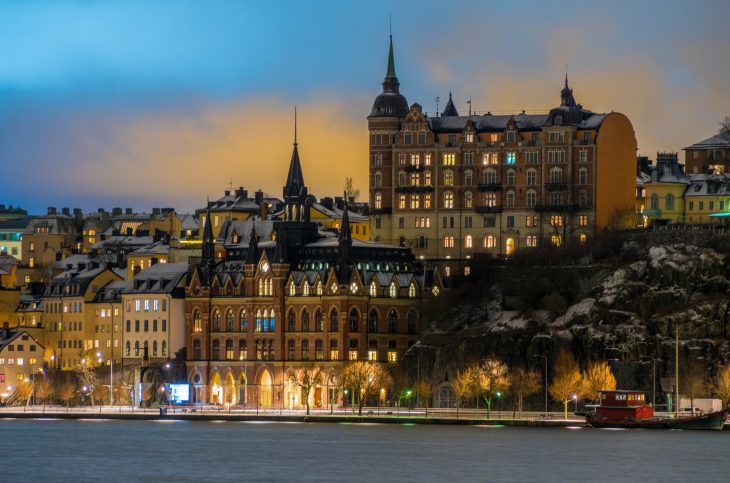 Goodbye Kansas Game Invest has rebranded as Amplifier Game Invest following the company's acquisition in August last year by THQ Nordic. The rebranding is an effort to better reflect the company's core focus, as well as their new ownership.
Per-Arne Lundberg, the company's CEO, explained that Amplifier Game Invest has the same goals they've always had, to work with talented game developers around the world and help them reach their targets. He described the developers as the stars and the company as the amplifier.
Amplifier Game Invest has recently opened its first new game studio, based in Sweden. The studio is called River End Games, and is made up of six developers who are led by Senior Programmer Karl Broström and Creative Director Anders Hejdenberg.
Hejdenberg previously owned 1337 Game Design, developers of Leo's Fortune, and Broström has worked for that same studio, as well as EA DICE and Ghost Games. Amplifier Game Invest fully owns the studio and is funding it while it works on current projects.
According to Amplifier Game Invest, River End Games fills a gap in the market. Since the studio is fully funded and owned by a larger entity, it is free to create the indie games that its parent company usually looks to help bring to market.
Goodbye Kansas Game Invest has been investing in games since 2016, with seven projects currently on the go. Previous games that the company has invested in include Experiment 101, developers of Biomutant, Mutant: Year Zero, and the Internet Gaming Database.
Companies like Amplifier Game Invest work with indie game developers to help them get their games to market on a much larger scale than would have been possible otherwise. While funding is part of the issue for these developers, logistics are also a big problem. The majority of indie game developers don't have experience in getting a game published and distributed to retailers, which is where the expertise of companies like Amplifier Game Invest comes into play.
Hopefully Amplifier Game Invest will continue to help indie game developers reach their goals across current and next-generation platforms over the next few years.