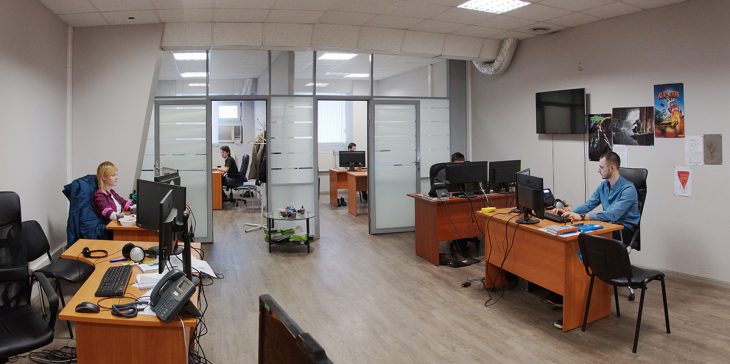 Developers of World War Z Saber Interactive have been acquired by Embracer Group in a deal topping $525 million.
Embracer Group were formerly known as THQ Nordic AB, but rebranded last August. Over recent years the company has been acquiring various businesses, both large and small. Saber Interactive is arguably one of the larger acquisitions that the company has brokered lately.
In fact, Saber Interactive is the biggest spend that Embracer Group has made so far for a company. Embracer Group offered $150 million up-front, with a further $375 million being provided over three years on a performance basis.
Saber Interactive was founded in 2001. Since then the company has grown to have five internal studios, with around 600 employees in total. In 2019 the company grossed more than $100 million.
Embracer Group is making Saber Interactive their fifth subsidiary. However, there are no cost-saving methods that will be brought into effect that will change the structure of the company, or how it's run. Saber Interactive will remain autonomous.
The Co-founders of Saber Interactive, Andrey Jones and Matthew Karch, have now jointly become the second-largest shareholders in Embracer Group.
In 2019 Embracer Group raised $225 million for acquisitions. A representative for the company explained that this deal is part of their expansion strategy that was previously communicated. The company's CEO, Lars Wingefors, described how Saber Interactive had been on Embracer Group's radar for some time. This is because of the consistent high-quality games they produce.
The company's move towards self-funded projects in recent years made them even more interesting to Embracer Group. With more than 3 million units sold, World War Z is a particular highlight that pays tribute to the studio.
World War Z has generated a huge fan base since it launched, and is one of the best four-player zombie shooter games on the market. The studio has been bringing new content to the game on a consistent basis, providing more and more for players to do in the World War Z universe, and it has paid off in a massive number of committed players.
With this acquisition under their belt, Embracer Group now employs about 2,600 people throughout 31 different studios.