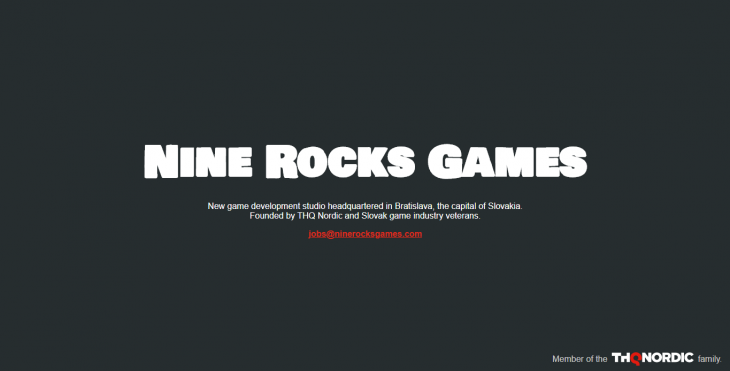 THQ Nordic has acquired yet another studio in their growing portfolio. This time around the company has opened up a new studio with Nine Rock Games.
THQ Nordic's parent company, Embracer Group, has recently opened two other new studios through their subsidiary Amplifier Game Invest, formerly known as Goodbye Kansas. The creation of so many new studios suggests that there are a lot of new games in the works.
Nine Rock Games has been opened in Bratislava, capital of Slovakia. The team there has already been assembled and are hard at work on their first project. Few details on the project have been shared so far, but it is known that this will be a survival/shooter game. More details will be revealed at some point in the near future.
Nine Rock Games is being led by David Durcak, the studio's CEO. Durcak has spent the past five years working as a project lead for Bohemia Interactive, developers of DayZ. Other members of the studio also have experience working on DayZ, as well as Conan, Chaser, and Soldier of Fortune 3.
The survival/shooter genre is one of the busiest in games, with more and more launching each month. DayZ was king among the genre for a long time, and still is to many people, depending on what their online preferences are.
The knowledge and experience that Nine Rock Games have from working within the wider DayZ team will be invaluable if their debut project aims to appeal to the same audience. However, many games, such as Rust, have innovated on what DayZ introduced to games, meaning that this first project could be something even bigger than that.
Nine Rock Games is most-likely working on a game for next-generation consoles. With the PlayStation 5 and Xbox Series X now so close to launch it wouldn't make sense not to. If they can get their game in on these systems early, then it stands a good chance of being one of the most prominent for at least a few months. Only time will tell exactly what this new game turns out to be.