Company Type: Publisher, Video Games Financing
Founded: 2016
Country: Sweden
Parent: Embracer Group
Subsidiaries: Tarsier Studios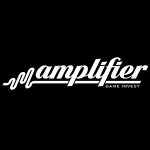 Amplifier Game Invest works with start-up video game developers to help them finance their development projects. It was founded in 2016 as Goodbye Kansas Game Invest, which was rebranded to Amplifier Game Invest in early 2020.
---
Amplifier Game Invest
Söder Mälarstrand 21,
SE-11820 Stockholm,
Sweden
Email: info@amplifiergameinvest.com
Website: https://www.amplifiergameinvest.com/
---
Profiles and Links:
---
Key People
---
Related News
Read all related news...
---