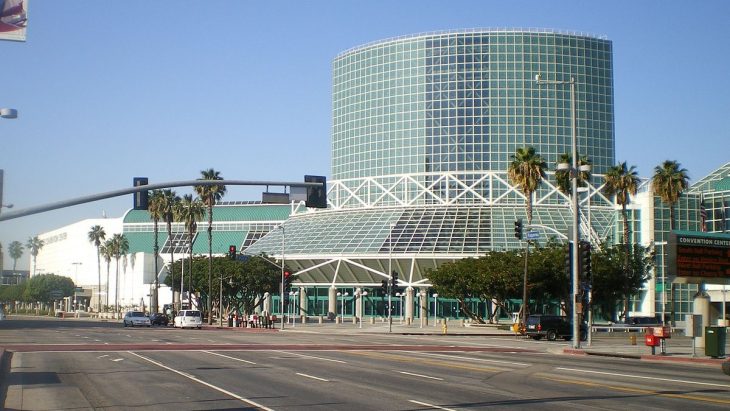 LA Convention Center, where E3 event is organized every June, empty.
In the wake of the organizers of E3, ESA, announcing that this year's event will be postponed to later in the year, both Xbox and Nintendo have expressed interest in hosting digital alternatives.
Nintendo explained that they were as concerned about the safety of attendees to any event, including E3, as anyone. They want to keep fans up to date with their products and how the virus is affecting Nintendo manufacturing.
They added that they are exploring a way of updating fans on their upcoming games, possibly through a digital-only event. The company holds regular Nintendo Direct events to reveal games, which is what they will probably do around the time that E3 2020 was originally going ahead.
Xbox, on the other hand, have already confirmed that they will be hosting a digital event to showcase the Xbox Series X. The company had planned to do this at E3 2020, where they would have been the main focus since Sony weren't planning to attend.
Phil Spencer, Boss of Xbox, explained that they will be hosting a digital event for the Xbox community. They will be showcasing their new console, and keeping fans up to date with the details they had planned to reveal in June.
ESA has made it clear that they are supporting their exhibitors who plan to host digital events in the wake of E3 2020's postponement. They are working with many of them, and will be making announcements through their website around the time that the event was planned to go ahead.
E3 is about more than just next-generation consoles and triple-A games. Many smaller indie developers have pointed out that without the event, their games would never have received a publishing deal.
Announcements are what the public cares about from E3, but developers are there to do business. Unfortunately, the cancellation of E3 2020 may have a wider impact on the number of indie games that are published over the next year or so. Though with ESA being so supportive, there's every chance that they'll host some sort of platform to help these developers as they would have at the event.