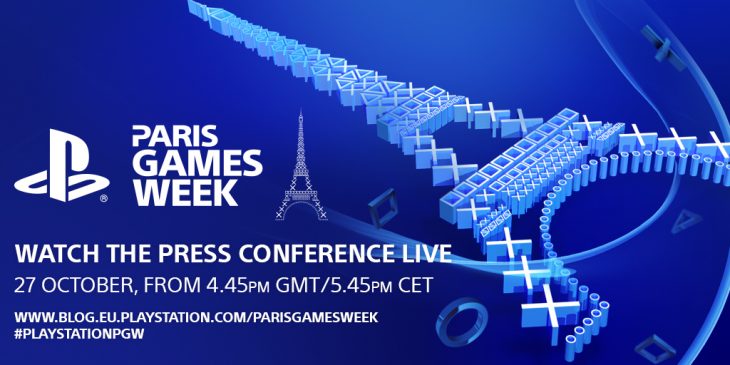 Sony today announced that PlayStation's Paris Games Week will start on October 30, 2017 at 4PM UK time, 5PM across the channel, 12PM Eastern Time, and 9AM Pacific Time.
Paris Games Week is a Sony event where they usually choose to make big announcements regarding PlayStation over the other upcoming video games event Gamescom. This is probably because Sony want to showcase their news at an event where they're the only gaming company present, whereas Gamescom invites video game companies of all size from around the world, including Microsoft.
One of the games likely to be shown at Paris Games Week this year is Dreams from Media Molecule. The project has been in development for a number of years and looks to provide tools for players to create their own worlds, stories, and games to share with an entire community.
Something else that's likely to be featured at Paris Games Week is Detroit: Become Human from the French developer David Cage and his company Quantic Dream. The game is set to follow in the same style as Quantic Dream's other titles, making use of QTE's an inventive movements with the controller in order to have players interact with the engrossing stories told within.
PlayStation VR is still a core focus for Sony and has games releasing for it each and every week. As the sector continues to grow we're likely to see more announcements for VR games, or VR features being added to current titles.
The first expansion for Horizon: Zero Dawn, Frozen Wilds is due to release this November and so far no gameplay has been shown of the new expansion. Guerrilla Games might have some new footage of new machines, weapons, and quests for players to encounter to show off.
Finally there are two titles still in development that PlayStation fans are extremely excited for; God of War and The Last of Us Part 2. While there have been a number of gameplay videos for the new God of War game, Naughty Dog has shown very little of the next part of The Last Of Us series and could be waiting until Paris Games Week.