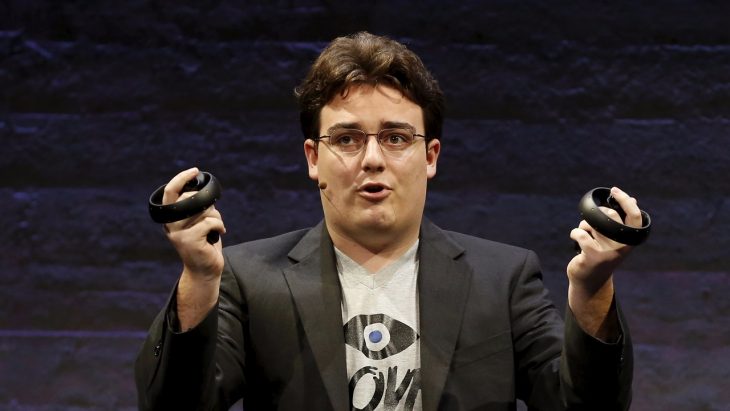 Six months after Palmer Luckey was brought into the American Political limelight, after being linked to a far-right online movement and their activities, he's been ousted from Oculus under mysterious circumstances.
The Facebook-owned company commented on the situation saying that Palmer's legacy extends beyond Oculus and he'll be missed very dearly. They thank him profusely for his work on Oculus, and praise his work and inventiveness that started the VR industry which is now growing fast.
Nothing has been confirmed as of yet to the circumstances surrounding Palmer's exit from Oculus, whether it was the company who pushed him out, or he left. Either way it's likely the exit has something to do with his link to a far-right movement online that campaigned against Hillary Clinton around the time of the US-election. He said at the time that he was deeply sorry for the impact that his actions had made to the public's perception of Oculus, emphasizing that the news stories about him do not reflect his views.
Palmer has gone on to say that his sizeable donation of $10,000 was made because he viewed the Nimble-America as a group that had new and fresh ideas on how to communicate with younger voters in the US. He added that he is not the founder of the movement, as many have suggested in American news outlets, and that he has no plans to donate any more money to them.
Palmer was suspiciously unavailable at the launch event for the Oculus Connect 3, which he said was because he thought he would be a distraction in light of the news at the time. He has also been named as a witness in the case between Zenimax and Facebook over theft of property, which Facebook lost.
Oculus Rift is a leading product in the growing VR market, and Palmer Luckey is the originator of Oculus and the person behind the initial development. Arguably this is the device that launched the VR industry, and is the reason we now have many VR devices vying for living room space, and a growing number of gamers can enjoy the VR experience in their favorite video games.