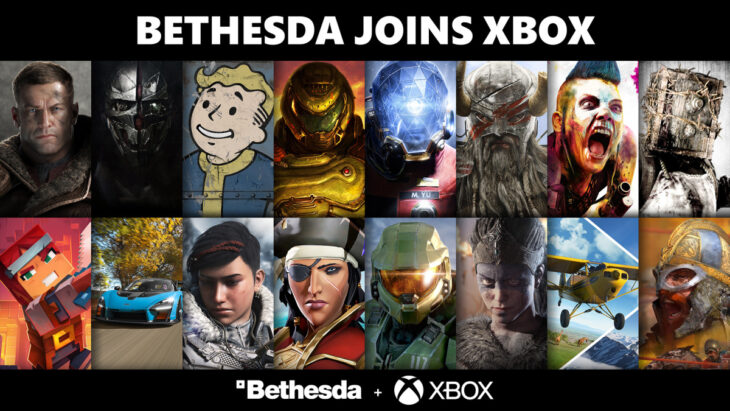 Last week, Microsoft revealed that the company would be combining its E3 2021 presentation with Bethesda's now that it owns the parent company ZeniMax. However, no clarification about what this would look like has come until now with the Xbox and Bethesda Games Showcase.
The presentation will take place on June 13 at 10 AM PT, which is right towards the start of when E3 would usually take place. The event would normally see some presentations over that second weekend in June, with the following week hosting the full event. Over time, more companies have tried to get a showcase out earlier and earlier, and now E3 seems to be confined to that weekend.
General Manager Aaron Greenberg explained that the showcase will be a 90-minute presentation that packs in everything fans will need to know about current and upcoming games from both Microsoft and Bethesda. It'll include details about Xbox Game Pass, titles releasing this year, and much more.
Microsoft will be expected to discuss what is happening with Halo Infinite, the game that should already be available for Xbox Series X/S. Fans will probably be keener to hear about any changes coming to Xbox Game Pass though, such as when new titles will be added and what they are.
On that note, Bethesda will be announcing details of a lot of upcoming games. Fallout 76 is getting regular updates, so there should be something new on that. It's also been much longer between past releases and new ones for both Fallout and The Elder Scrolls. Fans have noticed the gap, and they're worried about when they'll get something new.
Skyrim is a hugely popular game today, and it's been ported to more systems that most are aware of. The last thing fans will want is a new version of it, but it's expected that PS5 and Xbox Series X/S versions are on the cards. However, what fans really want are Starfield, a new sci-fi RPG, and The Elder Scrolls 6, whatever form that might take.
Outside of these big titles, both companies have a lot to make up for with now major releases in such a long time due to the pandemic. Fans are ready for them, they just need to be developed and about to be released.