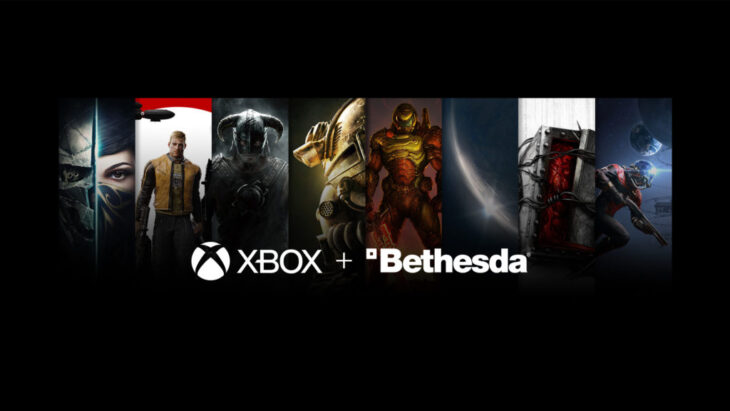 It has been revealed that Microsoft and Bethesda will hold a joint E3 conference at E3 2021. The news came from an interview with Le Figaro, in which Matt Booty, Head of Xbox Game Pass, explained that the companies will share the spotlight this year after Microsoft's $7.5 billion acquisition of ZeniMax.
The conference, as expected, will introduce fans to the upcoming projects and releases both companies are working on. This conference will almost certainly take place during E3's usual dates of June 12 to 15. Official confirmation has yet to be sent out though.
While many have been sceptical about Microsoft's acquisition of ZeniMax, it doesn't seem to have harmed anything just yet. The main concern is that Microsoft will make all games from the studios it now owns like id Software, Arkane Studios, and Bethesda, Xbox and PC exclusives. However, Microsoft has openly said that this is not the intention.
The games from ZeniMax developers are some of the best-selling in the world. In many cases, the games meet and exceed the high standards that triple-A releases have around them today. This was true of Prey, DOOM Eternal, and even Skyrim. Bethesda's Skyrim in particular has gone on to become a legendary release, still generating sales today with a large number of regular players.
As for what will be announced during this conference, it's hard to tell. Microsoft needs to say something about Halo Infinite because it was expected to be an Xbox Series X/S launch title, and now the game is nowhere to be seen.
On the ZeniMax side, Deathloop has been delayed, and so an update will be expected there. Many fans are also eager to hear about more Fallout 76 news, as well as anything on a potential Fallout 5 mainline release. The Elder Scrolls 6 was teased years ago, but nothing has been seen since. It's possible that something will be shown this year, but it's incredibly hard to know.
The main thing that these companies will need to do is reassure fans that the games they want are coming, and help them feel satisfied that the wait will be worth it. Now that Cyberpunk 2077's launch has scared many publishers about launching a game with bugs, they're being far more careful with the level of polish on their releases.