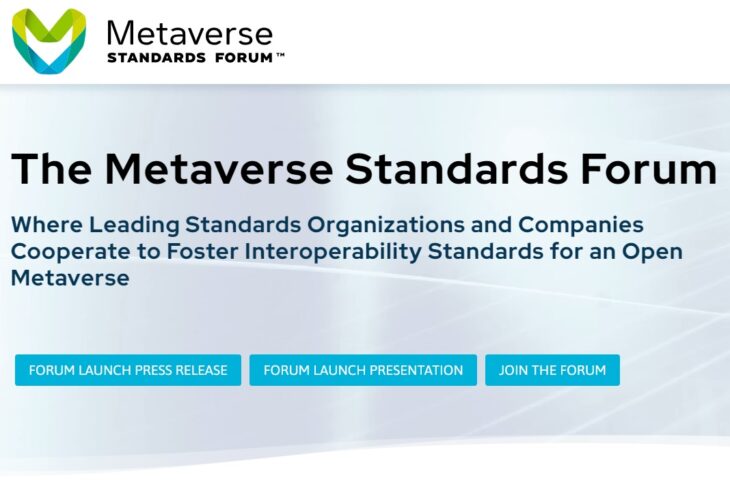 Multiple company giants within the space of video games and technology have gathered to create a Metaverse Standards Forum with the aim of setting the standards for this expanding space.
The Metaverse Standards Forum was modeled after other developing organizations including the World Wide Web Consortium, the Open AR Cloud, and a group dedicated to establishing interoperability standards for 3D graphics called the Khronos Group. All of the groups mentioned, as well as two more, Open Geospatial Consortium and Web3D Consortium, are a part of the Metaverse Standards Forum.
Among the founding companies within the video game space are Sony Interactive Entertainment, Epic Games, Unity, Microsoft, Nvidia, and Meta, the company previously known as Facebook. WholesGame is also a Metaverse Standards Forum participant company.
According to Reuters, both Roblox and Niantic are not involved with the project at the time of writing. This is despite Roblox repositioning itself as the term grew in popularity and Niantic having a fundraiser aiming to raise money in order to create a "real-world metaverse."
The group informed that all members of the Metaverse Standards Forum will work together on defining interoperability standards needed to build the open metaverse.
They continued the statement by saying that the forum is open to any organization at no cost and that it will focus on pragmatic, action-based projects such as implementation prototyping, hackathons, plugfests, and open-source tooling to accelerate the testing and adoption of metaverse standards while also developing consistent terminology and deployment guidelines.
Numerous other companies such as Autodesk, HTC, Adobe, Huawei, and Qualcomm are also involved with the project. Even the popular furniture retailer Ikea is a part of the group. This means that the project will likely provide numerous opportunities for both video games and non-video games companies to collaborate and shape the metaverse space.