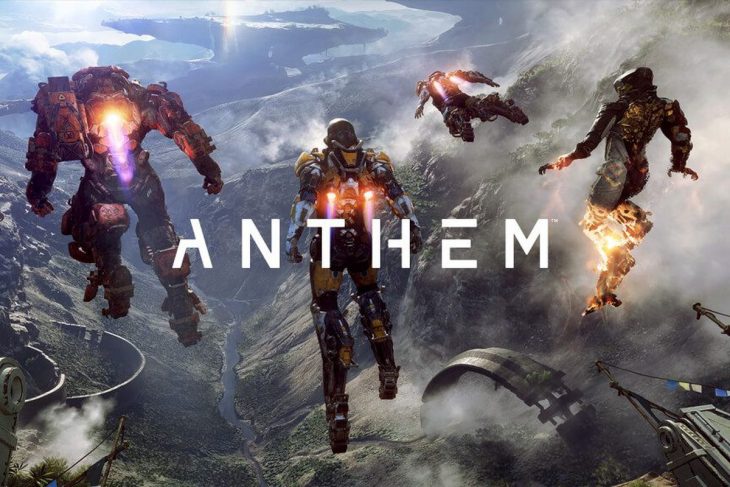 In their financial all today Electronic Arts spoke about upcoming MMO Anthem. In the call they said that they're aiming to release the game in the last quarter of the current financial year, specifically the final month, i.e. in March 2019. Blake Jorgensen, CFO Of EA confirmed this in the Q and A session at the end of the call.
CEO of Electronic Arts, Andrew Wilson, said in the call that he thought the game was stunning and ambitious, having seen it in action himself. He added that every aspect of the game adds something new for players, whether it's the brand new universe being carefully crafted by Bioware, the co-operative gameplay that changes the dynamics of the game, or the ever-evolving world surrounding the player.
Wilson spoke about how he expects the community to be involved in Anthem, saying that Anthem is, at its core, a social experience. He says that EA plan to get the game out to the community early in order to shape it and revise it with the feedback they receive.
It's thought that Wilson is referring to EA Access with regards to getting Anthem out to players early. The service allows subscribers to a play games early for a short period before they officially release. However, in light of how many changes Bungie made to Destiny 2 after the early access beta and numerous betas that followed EA may want to consider a trail for Anthem that invites a wider range of potential players.
Anthem is the first new IP Bioware has released since Dragon Age in 2009. There's no doubt that the developer is capable of delivering rich worlds to explore and stories that grip players from the moment they start to the end of the game, but their last release fell short by quite a measure. Mass Effect Andromeda was meant to be a new beginning for the Mass Effect series but it went down like a led balloon with fans of the series, leading to Bioware cancelling their work on DLC and multiplayer for the game.
Anthem will be an MMO in which players take on the role of the guards of a city hidden behind colossal walls. Outside the world is strange and full of danger, but also everything the city needs to survive. Players will explore, kill enemies, and work together to take on challenging bosses for loot, much like in other popular MMOs such as Destiny 2. The biggest concern as far as fans are concerned with Anthem is that it isn't plagued by the same microtransaction issues that Star Wars Battlefront 2 was for a time.