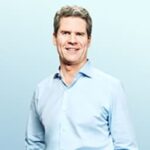 Blake Jorgensen is the former Chief Financial Officer (CFO) and Chief Operations Officer (COO) of Electronic Arts. He has over 20 years of financial management experience, across different sectors, including high tech, consumer products, and entertainment.
He joined EA in September 2012, prior to that serving as Executive Vice President and Chief Financial Officer of Levi Strauss & Co. From 2007 to 2009, Blake Jorgensen was Chief Financial Officer of Yahoo! Inc. Mr. Jorgensen aslo has worked in the financial sector, as co-founder and the Chief Operating Officer and Co-Director of Investment Banking at Thomas Weisel Partners starting from 1998.
EA Profile: http://www.ea.com/executives
---
Profiles and Links:
---
Related News
Read all related news...