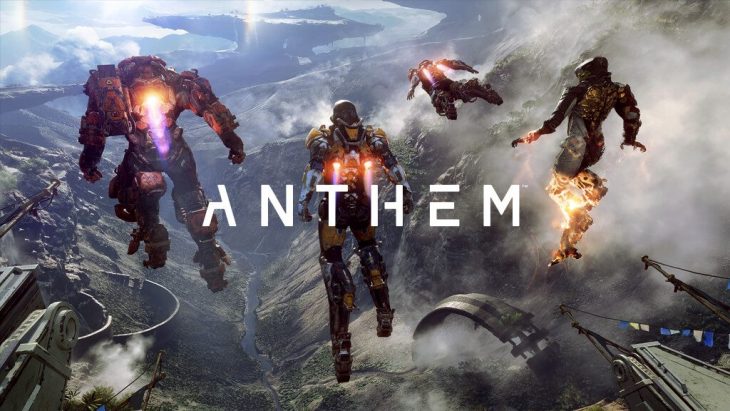 EA has confirmed as part of its quarterly earnings call with investors that anthem, the upcoming MMO from Mass Effect creators Bioware is being delayed until 2019.
Kotaku recently reported the news after sources told them, but now EA has confirmed that Anthem will not be releasing in 2018, as Bioware previously stated it would be. EA CFO Blake Jorgensen told press that this isn't a delay when speaking to the Wall Street Journal, but considering the information that's been available on the game since it was announced at last year's E3 that claim doesn't seem to be true.
EA haven't gone into detail about why Anthem is being delayed, but Kotaku suggested that it has something to do with issues during development. The statement given to the Wall Street Journal simply says that EA wishes to release the game during a less crowded period, but no specifics have been confirmed. This could well be true with games such as Resident Evil 7: Biohazard and more recently Monster Hunter World seeing great success when launching during these lull periods.
Mark Darrah is recently joined the Anthem team, moving from his position as Dragon Age executive producer to lend the project his expertise. The studio has had a tumultuous year after the rocky launch of Mass Effect: Andromeda, leading to development on future DLC for the game to stop, and Bioware Montreal being absorbed altogether by EA Motive.
Anthem is an ambitious title that looks to take on Destiny in the MMO space. Teams of around four to six players can get together to explore massive open spaces, complete quests, take down enemies, and take on any challenges the game has to offer including endgame content.
Anthem is set in a post-apocalyptic future when the remnants of humanity are forced to live behind colossal walls for protection, with the last civilisation resembling little more than a group of shanty towns. Some people are able to pilot mech-suits that give them superhuman powers, Javelins, and they are tasked with going out into the world beyond the wall to take on the dangerous monsters and machines, bringing back whatever humanity needs to survive.