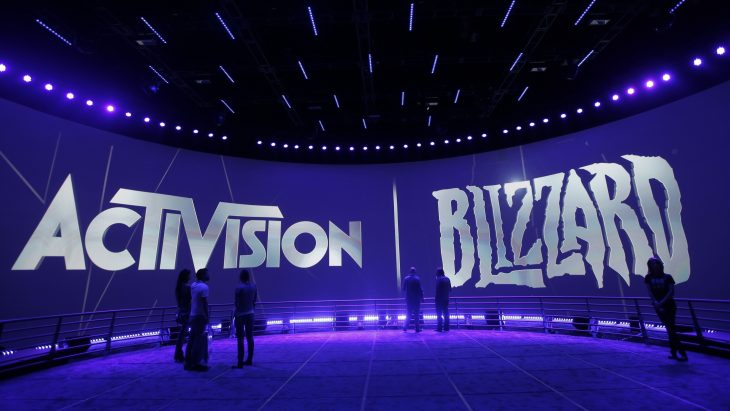 Activision Blizzard's financial results for 2019 so far have fallen in line with the expectations the company set with investors, that this would be a transition year. Today the company reported their Q4 and full-year financial results, showing overall declines.
GAAP net revenues for Q4 were down to $1.99 billion, a fall of 17 percent year-on-year, with net income sitting at $525 million, a drop of 23 percent year-on-year. Full-year figures showed less drastic drops, with net revenues at $6.49 billion, a drop of 13 percent year-on-year, and net income at $1.5 billion, a drop of 19 percent year-on-year.
Monthly active users in games across the company hot 409 million for the quarter, a massive increase from 316 million in Q3, and 356 million over the holiday period. It's thought that monthly active users saw a boost from the October 2019 release of Call of Duty Mobile, a free-to-play game with more than 150 million installs so far. However, this wasn't the only good news for the company.
The gaming division was the only division to post Q4 or full-year gains. Holiday quarter sales were up at $1.43 billion, a rise of 1 percent year-on-year. A large portion of that increase was generated by Call of Duty: Modern Warfare. Both in-game net bookings and unit sell-through were up by double digits year-on-year compared to Call of Duty: Black Ops 4.
Overall, Activision's full-year revenues were down at $2.22 billion, a drop of 10 percent year-on-year. A large contributor to this is thought to be the loss of Destiny in the company's portfolio.
CEO of Activision Blizzard Bobby Kotick explained that the company has demonstrated immense growth in the number users in their games with the recent success of Call of Duty. He added that as the company continues to build upon their games with a consistent content pipeline, and enabling users in more countries to play the games they love, they aim to please both them and stakeholders throughout 2020.
Kotick didn't mention Blizzard Entertainment in his post-earnings statement, perhaps deliberately. Without any new releases, Blizzard's full-year revenues sit at $1.72 billion, a drop of 25 percent year-on-year, with Q4 revenues at $595 million, a drop of 13 percent year-on-year. Monthly active users were also down at 32 million for Q4, compared to 33 million in Q3.
The King's division sat between Activision and Blizzard. Candy Crush's monthly active users were up slightly at 249 million for the quarter compared to 247 million for Q3. Year-on-year however, monthly active users were down compared to 268 million. Holiday quarter revenues were down to $503 million, a drop of 7 percent, will full-year sales down to $2.09 billion, a slight drop of 3 percent year-on-year.
The company's forecast for the full-year 2020 is slightly lower than 2019's. Net revenues are forecast to hit $6.45 billion, with earnings per share reaching $1.85, which could be quite a significant drop for major shareholders who enjoyed an earning of $1.95 per share in 2019.
With a number of new games in the pipeline, such as Diablo Immortal and Diablo 4, and a new Call of Duty confirmed for Q4 2020, the company should still manage to do fairly well this year. If release date announcements are made for these upcoming Diablo games in 2020, the company may even see an unexpected boost from returning Diablo players.