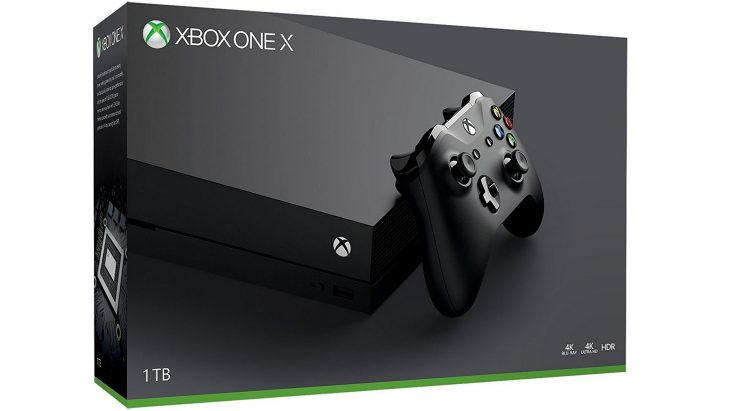 After almost a full week the Xbox One X is off to a great start, particularly in the UK. The console sold more than 80,000 units in its first week in the UK, very impressive not only for a new system but a high-end system at a premium price.
Gfk, a market research firm, have confirmed that the Xbox One X has had the 10th best UK console launch, with the PlayStation 4 Pro coming in as the 20th best UK console launch. The launch even boosted the Xbox One category to its fourth biggest week to date, outdoing the Xbox One console launch and 2014 and 2015 Black Friday sales.
For the launch week Xbox One X sales accounted for 66 percent of Xbox One sales and 45 percent of all console sales. This is up on the PlayStation 4 Pro's sales which accounted for 64 percent of PlayStation 4 sales and 37 percent of all console sales for the same week one period.
The Xbox One X launch sales match those of the Nintendo Switch which launched in March this year, and has proven to be one of the most popular consoles of 2017. When compared to the PlayStation 4 Pro there is no competition, the Xbox One X beats it hands down as Sony's console shifted around 50,000 systems over the same period, taking a full month to reach the 80,000 point.
This is a strong and promising start for the Xbox One X, especially considering that Sony launched a PlayStation 4 Pro bundle in the UK for the same price last week as well. Sony's new bundle, which was announced on the day of the Xbox One X's launch, is the only one to consist of a PlayStation 4 Pro console, as well as a number of PlayStation 4 exclusive titles including Horizon: Zero Dawn, Uncharted: The Lost Legacy, Wipeout The Omega Collection, Gran Turismo Sport, and the new DLC for Horizon: Zero Dawn: The Frozen Wilds for £450, the same price as an Xbox One X on its own.
Aaron Greenberg, Xbox Executive, announced on Twitter that the Xbox One X is seeing similar sales results across Europe, with America's sales numbers being much higher than both. Although he didn't confirm the exact figures for those regions it is worth noting that GameStop almost completely sold out of their stock allocation within the first 24 hours of the console being available.