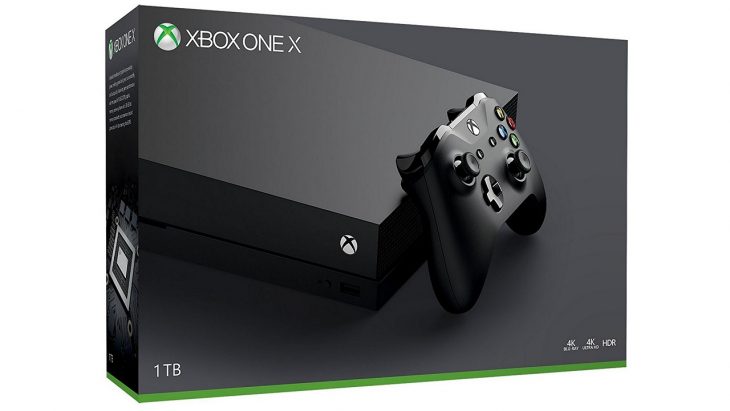 US retailer GameStop reportedly sell through most of their allocated stock of Xbox One X consoles within the first 24 hours of the new system being available for purchase.
While they didn't confirm how many units they had, or had sold, it can be assumed this was a sizeable number of Xbox One X units considering how big a retailer GameStop is in the US.
GameStop released a statement from Bob Puzon, Senior VP of Merchandising, today regarding the Xbox One X sales situation, telling consumers that they're working with Microsoft to get more of the product in stock and on the shelves of local stores. He added that the first-day sales have been incredible and they have indeed sold through most of their stock allocation.
Some people believe that GameStop have artificially created this stock issue by ordering a conservative number of Xbox One X consoles as opposed to as many as each store can hold. However this puts the company in a compromising position in the short-term as the demand for the Xbox One X can't be met until more units arrive.
On the other hand GameStop may have requested less Xbox One X units to make sure they weren't left with surplus stock. The Xbox One X is at the high end of consoles for both quality in gaming and price, and while it's cheaper than a gaming PC it's also double the price of some consoles of the current generation.
While in-store availability may vary GameStop has confirmed that, at least for now, consumers can still purchase an Xbox One through the official GameStop website for $500. The company will release their earnings report on Tuesday the 21st of November, at which point it will become clear how many Xbox One X units were sold and potentially how much revenue they generated.
Initial reviews for the Xbox One X have been mostly positive, with most press outlets saying that it is indeed the best games console on the market, offering the highest-quality cinematic media experience. However, the price point and the fact that a 4K TV is required to get the most out of it are states as the two core reasons consumers might be better off with an Xbox One S or other console.