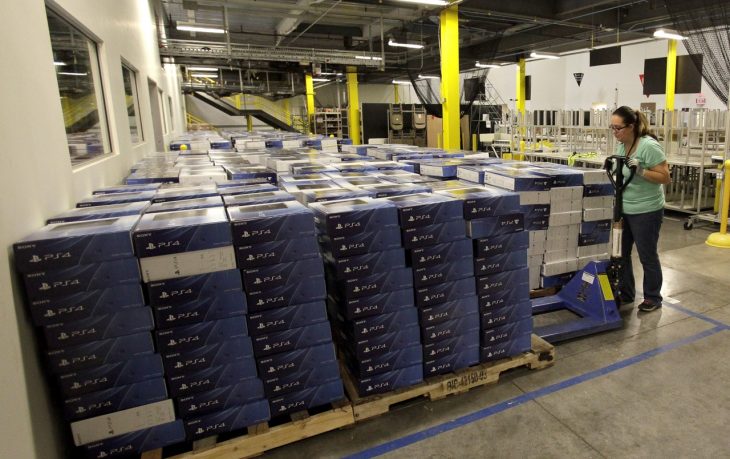 There has been a lot of talk in recent years about the future of games consoles. Xbox chief Phil Spencer was very outspoken about the issue last year, stating that he believed the "seven year cycle" – roughly the time separating one generation of consoles from the next – would end as consoles sought to compete with the continuous upgrades available to PC and smartphone gamers.
Interestingly, Spencer also discussed the potential of cloud gaming around this time, announcing plans for Crackdown 3 to have additional processing power courtesy of access to the Microsoft cloud – enabling the destruction of whole buildings in the game.
Ubisoft CEO Yves Guillemot appears to have taken up the baton in 2018. In an interview with Variety he stated that "I think we will see another generation (of consoles), but there is a good chance that step-by-step we will see less and less hardware." Streaming will step into the breach, according to Guillemo.: "There will be one more console generation and then after that, we will be streaming, all of us."
Interestingly, the Variety article cites the success of the Nintendo Switch as one of the reasons consoles may be on their way out. While the Switch acts as a conventional console in the home, it is highly portable and can be used on the go as well. The Switch is, therefore, a platform that delivers high-quality games that can be played anywhere.
This puts the Switch more in sync with a market increasingly influenced by the popularity of mobile games. Smartphones, which are becoming ever more powerful, are now enabling users to play games wherever they happen to be. Their convenience could, feasibly, lead to dissatisfaction with consoles that confine gaming to the home.
Guillemot did concede that cloud-based servers for games would have to "improve dramatically" for console-quality games to be fully streamed, but believes that this leap forward is only a matter of time.
Ubisoft is one of the biggest third party publisher and Yves Guillemot's statement is further evidence that the future of games consoles is as open to debate as it has ever been. Games and technology are evolving at a rate that makes the future unpredictable, but exciting.