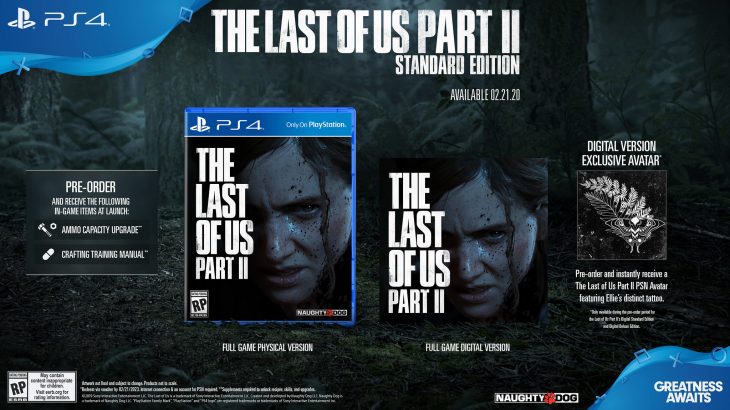 After Sony delayed the game indefinitely earlier this year, many fans of The Last Of Us Part 2 were left wondering when they'd finally get their copy of the game. Then, yesterday Sony and developer Naughty Dog announced a brand new release date for the game, the 19th of June 2020.
Sony explained that the release date has been set because strain on the global distribution environment has been eased. It was previously impossible to know when the game would be shipped, given how much uncertainty there is in the world at the moment. That same uncertainty is the reason that Square Enix shipped Final Fantasy 7 Remake copies early.
Unfortunately for Sony, Naughty Dog, and avid fans of the series, this week has seen a huge leak for The Last Of Us Part 2 content. While there are quite a few rumours floating around about where the leak came from, the general consensus seems to be that a disgruntled ex-employee of Naughty Dog's is the source.
Reports of crunch working hours and staff mistreatment at Naughty Dog have been doing the rounds. Clearly one employee, who presumably left the company recently, decided that they wanted to take revenge.
Neil Druckmann, Writer and Director of The Last Of Us Part 2, issued a statement yesterday addressing the leaks. He explained how the leaks hurt both the company and those who have spent so many years working on the game. He asks that those who want to experience the game as intended try to avoid spoilers as much as possible for the next month or two.
The story of The Last Of Us Part 2 was also said to be leaked on 4Chan by an employee's spouse recently, though this hasn't been verified. Between those rumours and these new leaks though, it seems that someone could get the whole story early if they wanted to.
Alongside the release date for The Last Of Us Part 2, Sony also gave an official release date for Ghost of Tsushima, another upcoming PlayStation 4 exclusive. The game will launch on July 17, 2020, just one month after The Last Of Us Part 2. There's still no release date for Iron Man VR however.