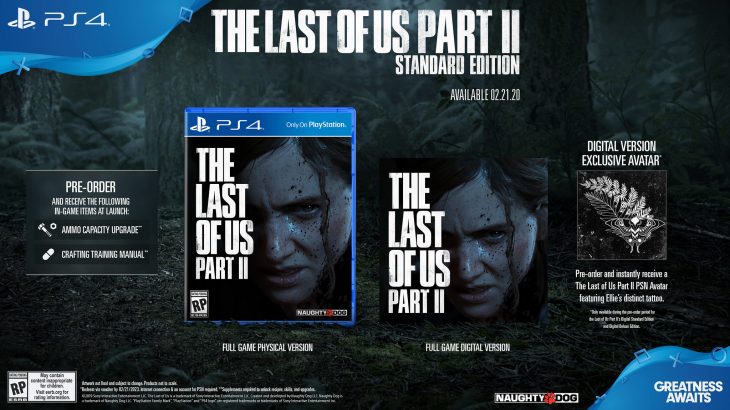 Late yesterday Neil Druckmann, Writer and Director for The Last of Us Part 2, announced that Naughty Dog's latest game has just gone gold.
The Last of Us Part 2 has been delayed a few times over the course of the last year. Even in 2020, with a release date set for May, the game was delayed yet again by Sony. This was caused by issues in distribution and shipping pipelines that have been affected by the coronavirus (COVID-19) pandemic.
Now however, the game is set to launch on June 19, 2020, and now we know that the code is finished. When a game goes gold, it means that the executable code has been sent to Sony to be printed onto discs during manufacturing, and uploaded to the PlayStation Network for any digital purchases.
With the game now gold, Naughty Dog can relax a little and start working on any additional bug fixes for a day one patch. With three weeks to go before the game launches, this should mean that the game has barely any issues with it when it finally releases.
The Last of Us Part 2 has had quite a big issue over the last month. While it isn't known who caused the leak, the game's story was published online for anyone to view. Most people have been able to avoid spoilers, but the fact remains that the story was leaked, ruining it for some players.
Druckmann has called The Last of Us Part 2 the most ambitious game ever made. The game is being released across two Blu-ray discs, which is extremely rare for a PlayStation 4 game, and doesn't even include the multiplayer mode that the original did.
This game is a completely single-player experience, and highly-anticipated by Naughty Dog's colossal fan base. With the Uncharted series having been brought to a close, this game could be the developer's way of closing the door on this series, as they look to start new ones on the PlayStation 5.
The Last of Us Part 2 is expected to perform well with both critics and fans. While the story leaks may have spoiled the game for some, the majority of fans will likely still enjoy the game just as much.