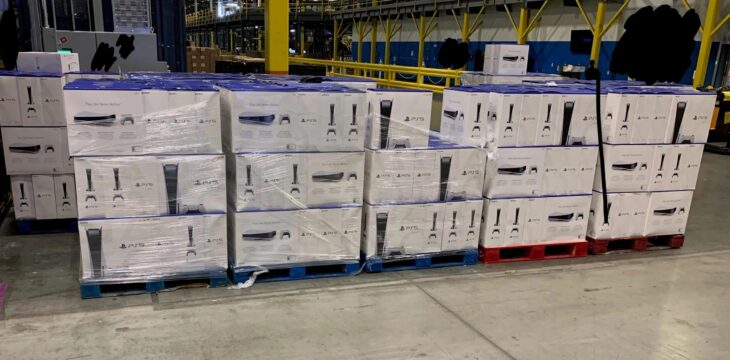 Reports suggest that Sony has cut its targets for PS5 console production for the year as it faces yet more issues around supply chains and resources for manufacturing. This news comes just as Valve announces the delay of the release date for the Steam Deck.
According to Bloomberg, who spoke to sources close to the issue, the production goal has now been lowered from 16 million to 15 million by the end of March 2022. This figure has already dropped due to the same issues, showing how drastic the impact of component shortage is becoming.
Sony's target for PS5 units sold by the end of the same period is 14.8 million, meaning the two targets are now incredibly close. According to the company's Q3 financial results, 13.4 million PS5 consoles were sold by the end of September 2021, so Sony seems to be on target for its goal.
Delays in manufacturing consoles and a lack of parts have affected all major consumer electronics. The factories producing the parts are inundated with new orders and back orders and are struggling to fill any of them.
This is why the Steam Deck has been delayed, why Sony is using air freight to get PS5 consoles to the UK in time for Christmas, and why an Xbox Series X/S purchase is nigh on impossible at times. It's the unfortunate reality of the delays caused by the pandemic, with stockpiles running so low that manufacturers are now chasing their tails.
PS5 consoles sell out as soon as they come into stock at a retailer. In a way, it's good for Sony, but it's also terrible for serving customers and keeping a good supply chain going. At the moment, the console is so desirable that it can be sold for almost double its value through third-party resale sites. Sony obviously wants to combat this, but it's hard to when the supply creates such a demand.
Sony likely won't publicly address this report, though Nintendo has addressed similar ones this year. To monitor the expectations of shareholders and investors, Sony would be wise to say something before too long.