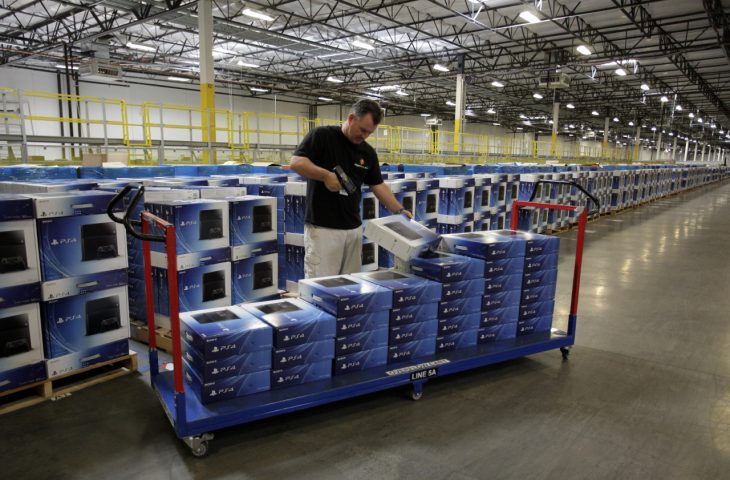 Sony Interactive Entertainment Japan Asia has announced that they have ended the production of all PS4 Slim models (the CUH-2000 series) apart from one. In addition, all PS4 Pro model (CUH-7000 series) production has been stopped.
As a result, the PS4 Slim 500GB model in Jet Black will be the only PS4 console still in production in Japan from now on.
The PS4 Slim first launched in Japan in September 2016. This was quickly followed by the PS4 Pro in November 2016. The original PS4 model (CUH-1000 series) first launched in Japan in February 2014, though production for this model has long since ended.
This means that only one model of PS4 is going to be available off the production line for the foreseeable future. With one of the largest install bases for a console around the world though, this is unlikely to harm the console's popularity.
Currently, Sony is struggling to produce more units of their latest console, the PS5. However, with these production lines freed up, the plan is for them to be used to produce as many new PS5 consoles as possible.
The PS5, both the standard version and the digital version, sold out as soon as they launched. Pre-orders sold out around the globe twice, though this is partly due to scalpers working together to procure stock to sell at a higher price on eBay.
While both the PS5 and Xbox Series X/S have seen stock sell out quickly, Sony is on the backfoot. The company's reputation took a hit when they dropped pre-orders unceremoniously with retailers. Now that stock seems to be months away, consumers still aren't happy.
With these new production lines working around the clock to produce more PS5 stock, hopefully Sony can recover and get the consoles into the hands of those consumers who want them.
It's possible that PS4 production is the reason that so few PS5 consoles were produced. With the coronavirus (COVID-19) pandemic, many speculated that stock for the console would be far too low for launch. It seems as though demand was definitely higher than supply, and Sony needs to address the issue before it's too late.