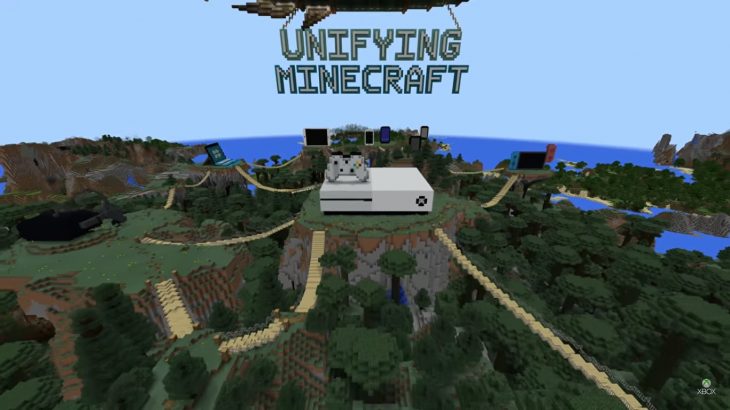 After coming under fire from gamers for their controversial decision to continue to block cross-play between PS4 and Xbox One or Switch consoles, Sony are defending themselves and the choice they made.
During the course of their E3 conference, Microsoft revealed that an update, Better together, for Minecraft would allow players to enjoy the game together across PC, Tablet, Nintendo Switch, and Xbox One devices. Nintendo announced at their conference that Rocket League would be coming to Nintendo Switch with cross-play between Switch, Steam, and Xbox One.
However, Sony's Playstation 4 was absent from both Microsoft and Nintendo's announcements of cross platform gaming, despite both games being available on Sony's console. Microsoft has discussed the potential for cross-play between Xbox One and Playstation 4 in the bast but have always ended by saying that the ball is in Sony's court.
Eurogamer posed the question of cross platform gaming to Jim Ryan, Playstation Global Sales and Marketing Head, who gave a number of reasons why the company isn't in favour of allowing games to be played between the Playstation 4 and competing consoles. He told Eurogamer that Sony is always open to studios who want to publish games with cross-play, and they've done it before with previous titles. However, it is a discussion that needs to be had between Sony and their stakeholders, which he wasn't willing to go into with the reporter.
Ryan ended the interview by saying that he is not aware of any conversations on-going right now about cross-play between PS4 and any other console. One of the core reasons behind why Sony hasn't been involved with current cross-play developments, such as the Better Together update for Minecraft, is that it will take gamers they are responsible for and expose them to influences from outside of the Playstation ecosystem. He said that Sony are very careful to look after their players and ensure that younger gamers aren't exposed to anything they shouldn't be in any way they can. But by introducing an entirely new install base of players who they don't have any influence over they might compromise the safety of their own.
Related Topics:
Consoles
,
Jim Ryan
,
Microsoft
,
Nintendo
,
Sony
---