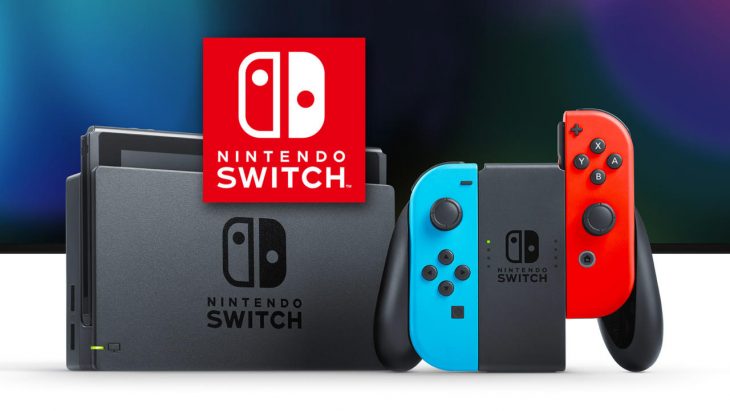 Google have just released their annual "year in search" charts highlighting the most popular web searches of the year. The results read well for Nintendo and Microsoft, with both of the companies breaking into the top five of the "Consumer Tech" section.
Nintendo's latest console the Switch ranked third in Consumer Tech searches for 2017. The fact that it was only beaten by Apple's iPhone 8 and iPhone X for popularity is further affirmation of the Switch's positive impact on the market.
With Nintendo's previous console, the Wii U, struggling to reach 10 million sales over its lifespan and emerge from the shadow of the original Wii, a successful launch of the Switch was seen by many commentators as a critical moment for Nintendo. High sales figures worldwide, fuelled by stellar reviews for Zelda: Breath of the Wild and Super Mario Odyssey, have led to Nintendo ramping up production of the Switch to meet demand and Google's search information provides further evidence of the console's popularity.
Microsoft's Xbox One X, codenamed Project Scorpio while in development, was fifth in the charts, a promising result for Microsoft given the trials and travails of the Xbox in this console generation. Sony's PS4 has comfortably outsold the Xbox One and won, to all intents and purposes, the "console war" that was talked about as both devices prepared to release.
The Xbox One X represents an attempt from Microsoft to shift the goal posts of the debate by bringing an upgrade of the Xbox onto the market that is capable of producing superior graphics to any existing console. This concept has clearly grabbed gamers' attention judging by the Xbox One X hitting fifth in the rankings while the PS4 is absent from the top ten altogether.
With Google the biggest search engine worldwide, currently reported to process 40,000 web searches a second, their "year in search" charts carry weight and give a strong indication of consumer interest.
Microsoft and Nintendo will hope to capiltalise on the evident interest in their flagship consoles.