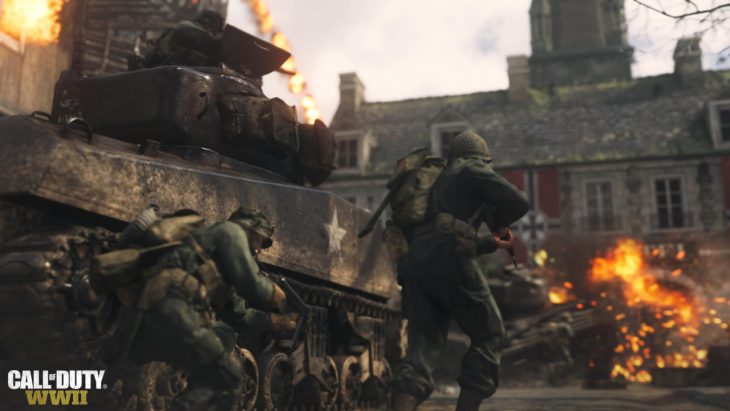 Call of Duty is a franchise that receives a brand new title each year. Activision has three key developers working on the series, each bringing their own flavor to the games they release. Call of Duty: Black Ops Cold War was the first to blend with Call of Duty: Warzone, making the free-to-play experience a title that will tie all future games together. Now, rumors around the next entry in the franchise have begun to surface.
The leak comes from a renowned leaker and source of Call of Duty information Modern Warzone. The title, which is being developed by Sledgehammer Games, has the working title of Call of Duty: Vanguard. The source also suggests that the game will take place in an alternate past. In this past, World War 2 didn't end in 1945, and the game is set five years later in 1950.
Sledgehammer Games' last entry to the franchise was Call of Duty: WW2. In theory, Vanguard could be set in the same universe, but World War 2 simply doesn't end when players expect it to have.
This concept isn't anything new for gaming. There are many titles that change up when World War 2 ended or didn't. The most famous of these is the Wolfenstein series, which has gone on to inspire several sequels.
Call of Duty: Modern Warfare was remade two years ago and in 2020 the Call of Duty: Black Ops sub-franchise was revisited with Black Ops Cold War. If that formula was going to be followed, the 2021 Call of Duty should have been a remake. Clearly, Activision is keen for more original Call of Duty tales to be told.
In the past, Sledgehammer Games has made another alternate timeline Call of Duty game, Call of Duty: Advanced Warfare. Vanguard sounds like it will be similar in terms of showing a specific slant on how the world has developed, except this is firmly set in an alternate past.
When the Call of Duty franchise has veered into the future too much, fans have responded with mostly negative reviews and low player numbers. Games that are grounded a little more, in reality, seem to sell better and have a long-lasting fan base.
Activision will probably reveal this Call of Duty game closer to June, when E3 would normally be. However, last year the publisher worked with the developers in creating their own digital events to reveal the game when they were ready. This was extremely well received, so it's possible that Sledgehammer Games will reveal this game much sooner.