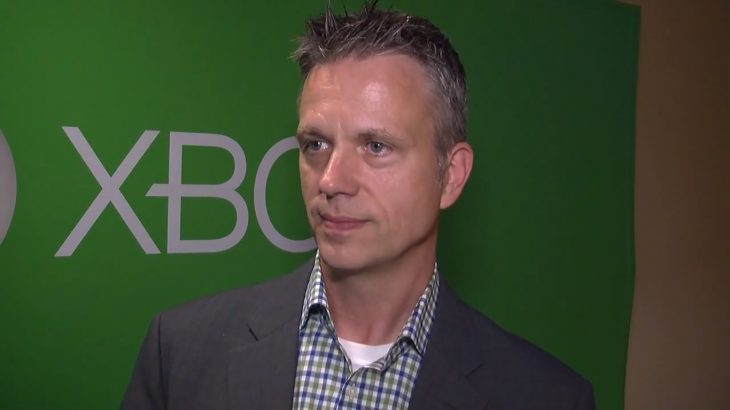 A replacement has now been found for Phil Spencer's previous role of Boss of Game Development and Publishing. Last year Spencer was promoted by Satya Nadella, Microsoft CEO, leaving the position open and in need of a replacement.
The man responsible for bringing Minecraft to Microsoft will be filling this role, Matt Booty. Booty is now a Corporate Vice President for Microsoft Studios, in the role of which he will be executing strategies that Phil Spencer lays out for game publishing and development. Since he will be reporting directly to Spencer this makes him one of the highest-level executives in Xbox.
Matt Booty said that he was thrilled to be supporting the first party games team. He thanked everyone who wished him well for this new role, and said that it had been an honour to lead the Minecraft franchise to this point. He wants to move forward by providing a layer of leadership to the heads of studios in order to help them focus on making more great games.
Matt Booty will be in charge of the team managing the development and publishing of first party games. The studios under him include 343 Industries, developers of the Halo franchise, The Coalition, Gears of War developers, Mojang, Minecraft developers, Turn 10, Forza developers, and Rare, Sea of Thieves developers.
In his new role Booty will be helping out on projects like the new Halo title, possibly Halo 6, as well as the next title in the popular Gears of War series. While the studios he will be leading primarily work on first party games for Xbox, which are Xbox exclusive titles, he may have the chance to work on games outside of the first party exclusive area. With the launch of the Xbox One X last year Microsoft need to bring out some truly phenomenal first party games to make the investment of buying the console worth it for consumers, and Booty will be responsible for making that happen.
Matt Booty first joined Microsoft Studios in 2010, but his first job in the games industry was for Midway Games as an engineer in 1991. He's worked on classics like Mortal Kombat, NBA Jam, Cruis'n USA, and NFL Blitz. In 2002 he became General Manager of the Chicago team for Midway, rising to CEO in 2008.