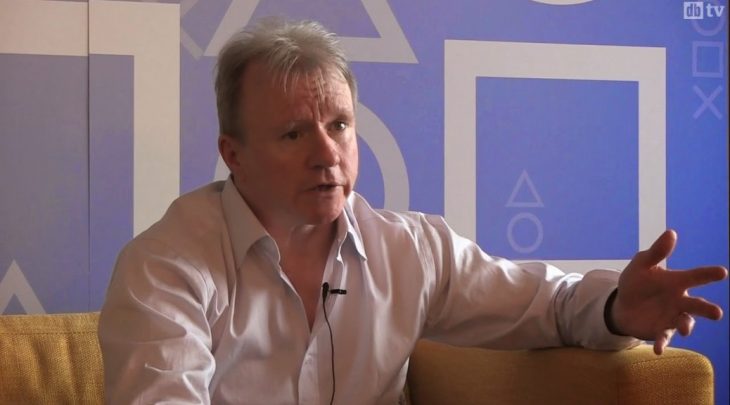 Sony Interactive Entertainment today announced that Jim Ryan, former Deputy President for the company, will be promoted to President and CEO of SIE. In addition Ryan will also be the company's Japan-based legal entity. Both changes will come into place on the 1st of April 2019.
SIE's current President and CEO, John Kodera, will be swapping roles with Ryan and taking on the position of Deputy President as part of the transition. Kodera will also take on the responsibilities of the Representative Director and Deputy President of the SIE Legal Entity. This transition will occur on the same date as Jim Ryan's.
In a statement Kodera said that he has been discussing the future of Playstation, and how imperative it is that they move to the next phase in the rapidly-changing games industry, with current Sony President and CEO, Kenichiro Yoshida. The result is that Jim Ryan will take on the role of overall management of the company while John Kodera pushes the innovation of services and experiences with the Playstation Network. This is the area where competition is fierce, and Sony will need to change quite drastically in order to stay ahead.
Kodera said that he will support Ryan in his new role by helping to grow the Playstation business on his side, strengthening engagement with services. He added that he believes Ryan is the best man for the job of CEO of SIE, and will lead the company to great success in an industry he knows so well.
In 1994 Jim Ryan joined Sony and worked through a number of Senior Executive positions. Over time he has held the position of SIEE President, and has been Deputy President of SIE for almost a year.
When asked about the role change Ryan said that it was a huge honour to him. He stated that he's seen the Playstation business grown and shift over the years, and hopes to be able to put his experience and knowledge to god use in growing all sectors.
Ryan added that he looks forward to continuing to work with Kodera and the team. He looks forward to growing the company and its relationships with partners. His goal is to improve the offerings Playstation have, and make it the best place to play anywhere in the world.