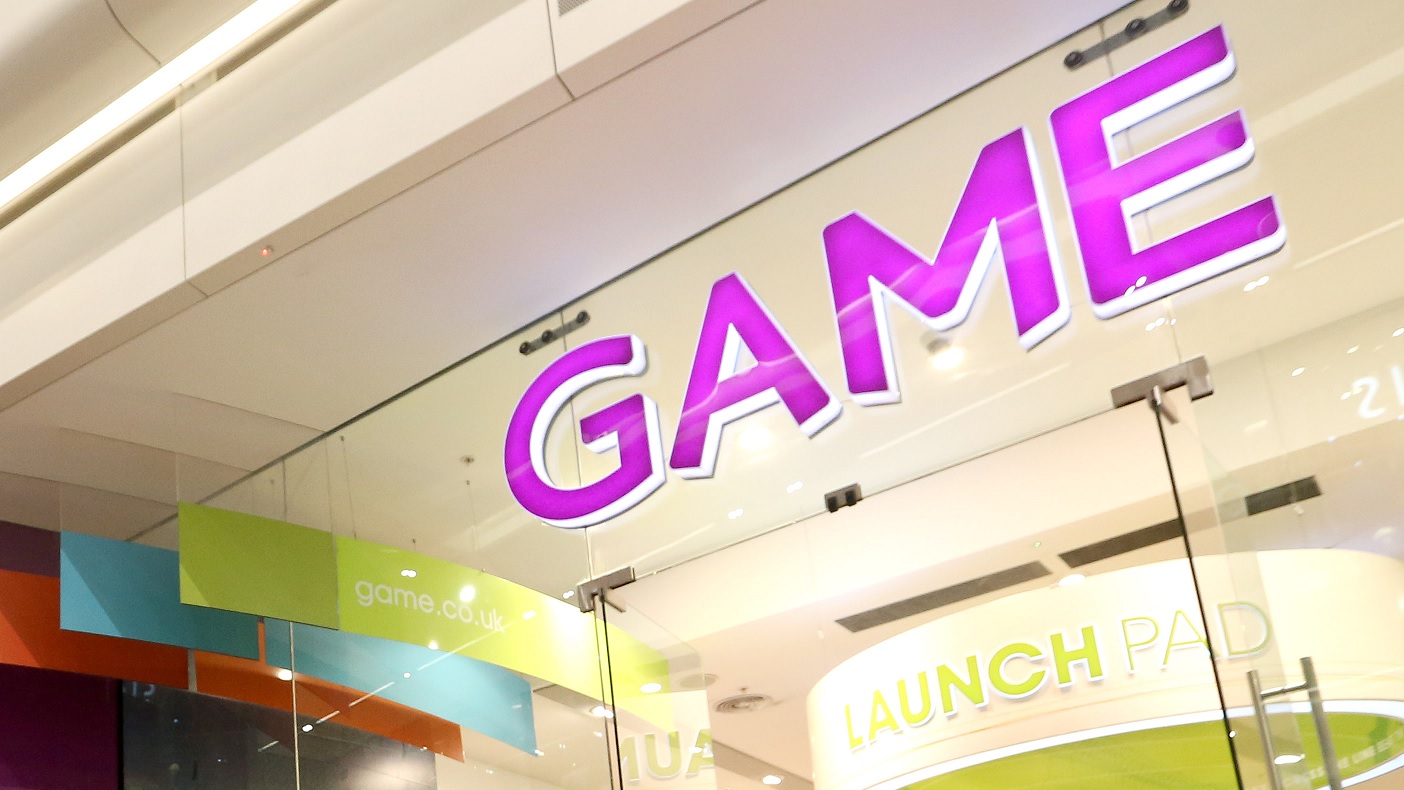 Reports from one of the UK's biggest games retailers show that the firm has experienced financial difficulties during the half year period that ended on 23rd January 2016.
GAME's revenue, as reported by MCV, slumped by approximately £10 million during the timeframe. Describing the period as troubled by the 'challenging UK market', GAME earned a total of £33.1 million.
The decline in GAME's revenue can be attributed to a number of causes. Having previously struggled over the Christmas period, the retailer was forced to issue profit warning and begin a series of profitability initiatives.
The video games industry's fast paced nature creates many challenges for retailers, says GAME's chief executive Martyn Gibbs. He blamed 'market dynamics' for causing a tricky period for the company. Despite this, he noted that sales trends improved over the weeks surrounding the New Year.
He said that they will 'rapidly implement' methods to allow GAME to more comfortably traverse difficult financial periods. This will include pursuing commercial opportunities and improving the group's operational efficiencies.
In spite of this drop in revenues, not all news from GAME has been negative. Their Spanish operations have seen a significant rise in business, which grew by 16.1%. They also found that the sales of accessories and peripherals grew by a full quarter, digital goods increased by 9% and the firm's GAMEtronics operation grew by a massive 93%.
These burgeoning aspects of the company will see additional funding provided to them, although this is said to come at the cost of other areas of the business. GAME has previously announced similar initiatives, such as opening new shops in previously under-represented areas.
Martyn Gibbs said that he remains confident about the potential for GAME. He praised his company's efforts in diversification, citing high growth in the big margin markets of preowned phones and tablets, PC peripherals and licensed products, which he hopes will offset the decline in last generation games and consoles. Increasing customer engagement and broadening the range of products on offer remains the heart of GAME's strategy.
The oncoming period of big name titles will certainly moderate GAME's revenue slump.