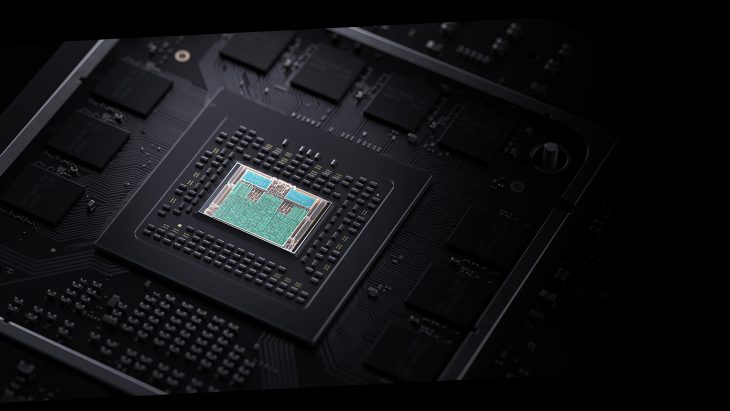 Microsoft has announced that their Inside Xbox showcase next week, on May 7, 2020, will play host to the first gameplay ever of games running on an Xbox Series X console.
On Twitter the company confirmed that they would be showing gameplay from their global developer partners on the Xbox Series X. These developers will almost certainly be companies such as Ubisoft and EA, with the games on show being triple-A quality.
Aaron Greenberg, Games Marketing General Manager for Xbox, added on Twitter that there will be more as well. The team will be revealing what internal Xbox Game Studios have planned for summer 2020. This part of the showcase will no doubt focus on the indie and third-party games being produced for Xbox.
With the official reveal of Assassin's Creed Valhalla, we now know that the game will be one of those shown from third-party developers. So far all that has been seen is a cinematic trailer, but no actual gameplay. Ubisoft said at the time that the first gameplay reveal will be during the Inside Xbox showcase, which should have many Assassin's Creed fans excited.
At the moment, Microsoft has shared a lot of information about the components in the Xbox Series X, but very little on the games for the console. It is known that some games will be cross-generation, and others will simply be released only for Xbox Series X, but more gameplay from the platform is needed.
Many Xbox One games will automatically be included for the Xbox Series X. These games have seen new versions launch over the past year, and as part of their updates they are being prepped for the new console.
Some developers, such as CD Projekt Red, have said that they are bringing their games, Cyberpunk 2077, to Xbox Series X, but it will be in the future after launch. On the other hand, the console is getting games like Halo Infinite at launch, which should help shift units.
What Microsoft needs to do with this Inside Xbox showcase is give consumers a reason to invest in the Xbox Series X on launch day, which should help kickstart the next-generation for gaming.