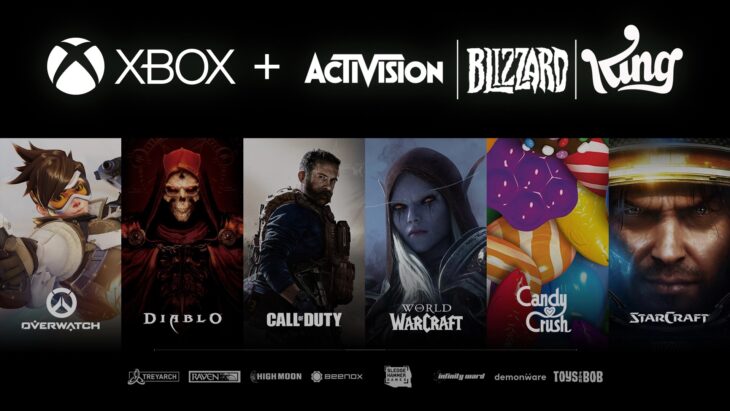 With Microsoft's perspective acquisition of Activision Blizzard, concerns have been raised about the negative effects it may cause in the competitive market of both console and PC gaming.
As a result, the European Gaming Commission recently launched an open inquiry into the proposed acquisition and concluded that their findings warrant further investigation into the potentially dire outcomes to the marketplace as a consequence of the deal.
The Commission's initial findings showed that the merger has a distinct possibility of greatly reducing competition between distributors and essentially creating a monopoly of goods and services. In other words, by purchasing Activision Blizzard and adding it to their already extensive collection of AAA publishers, Microsoft will control a large majority of the market and can regulate, inflate, and even prevent access to games if they so choose.
The main concern held by the EU Commission is that Microsoft may decide to withhold Activision games such as Call of Duty from their competitors or hinder their accessibility on other platforms, essentially making Microsoft the only way to play them.
Scrutiny has also been raised about the potential effects on subscription and streaming services if the deal does indeed go through.
Both Activision and Microsoft have agreed to collaborate with the terms of the EU commission's investigation and are confident the merger will go through as planned. Microsoft has been completely compliant thus far and is actively helping the commission with its examination. They are confident the results will come back in their favor and the deal will be completed by the end of June of next year, 2023.
However, both the UK Market Authorities and the US Federal Trade Commission, two of the largest regulatory bodies worldwide, have not yet authorized the deal and will eagerly anticipate the findings from the review before moving forward.
The Commission will have until the 23rd of March, 2023, to wrap up its investigation and supply a final verdict on the case.