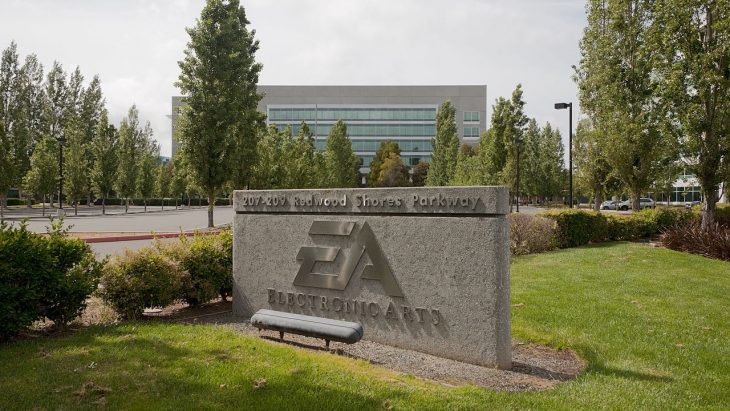 EA's stock price for the month to date has dropped by 8.5 percent compared with other S&P 500's which are up 2 percent, meaning £3.1 billion of shareholder value has been wiped out.
This is allegedly causing a number of shareholders to bolt, selling their shares before the company's value drops any further and their shares end up being worthless. Competitors Take-Two and Activision Blizzard have seen a share price rise of 5 percent and 0.7 percent over the same time period respectively.
Electronic Arts gave a December quarter sales forecast that was slightly below the Wall Street estimates on October 31st, which many were attributing to the recent release of Star Wars Battlefront 2, and share prices dropped by 4 percent the following day.
After details about the character progression system were revealed there was an uproar from fans and the gaming community in general, sparking a negative media frenzy with EA's latest title at the centre.
The problem the gaming community have with the title is that players need to either put in a huge number of hours to progress their profile and earn decent rewards, or give in to microtransactions for loot crates that unlock them the rewards early. While this isn't a new monetisation strategy for a publisher, it's one of the worst seen in a $60 triple A title. Usually loot crates and microtransactions earn players cosmetic items that have no bearing on gameplay, other than visually, but this is not the case in Star Wars Battlefront 2.
The week one sales of Star Wars Battlefront 2 were down 61 percent on the previous title, also released by EA, Star Wars Battlefront two years ago. One Wall street analyst has even commented saying that the sales of the game during the recent Black Friday weekend were disappointing.
The game has gained the attention of a few politicians who have vowed to get involved in banning what they're calling gambling aimed at minors. Wall Street analysts are suggesting that the industry puts in place some self-regulation before worldwide governments crack down on the issue and potentially harm the overall experience of a game.
Blake Jorgensen, EA Chief Financial Officer, told investors earlier this year that FIFA Ultimate Team had generated $800 million in high-profit margin sales through microtransactions. The same model used in this game, investors were told, was extended to other series under EA including Battlefront and Battlefield.
Top YouTube personalities believe that EA will need to stop or severely alter their loot crate systems if they want people to continue to buy and play their games. These YouTubers unanimously agree that loot crate rewards should be kept to cosmetic items that have no effect on a players skill or advantage within any given games environment.