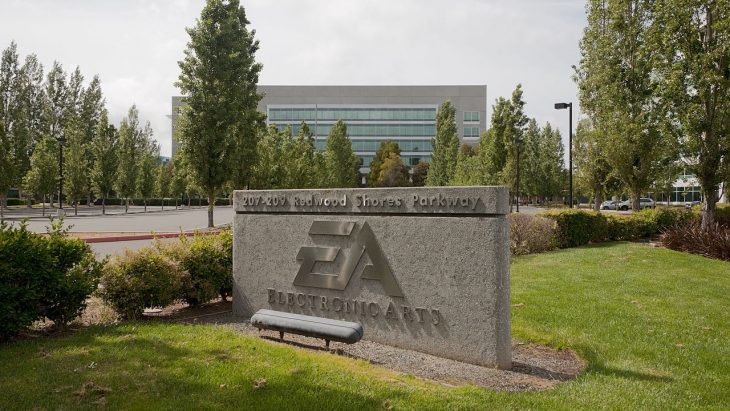 Credit: By King of Hearts (Own work) [CC BY-SA 3.0 (http://creativecommons.org/licenses/by-sa/3.0) or GFDL
EA
has announced their
Q1 2018 results
which includes April, May, and June of 2017. Net digital sales revenue reached $3.147 billion for the last 12-month period. This represents 63 percent of EA's total net sales for that period, showing an increase of 23 percent compared with the year by year figures.
For the current quarter net sales have hit $1.4 billion, showing yet another increase year on year, this time by 14 percent. EA say that of this figure digital sales make up 60 percent, totaling $879 million, leaving packaged goods and other sales making up the $570 million remaining.
Nets sales for EA are up by $93 million for the quarter at $775 million. According to the company this has been largely driven by the sales of FIFA and Mass Effect: Andromeda. Digital sales have hit a new record high for the quarter at $681 million, which is up from £113 million year on year. CFO Blake Jorgensen said that Mass Effect: Andromeda was also a large factor in these sales.
EA also reported that full game PC downloads are down this year at $111 million, a drop of 32 percent year on year, but this is less than the drop experienced in mobile sales which totaled $150 million this quarter. EA's unit sales are now 34 percent digital instead of physical, something the company measured on Xbox One and Playstation 4 over the last year, and is an increase from 27 percent year on year.
EA experienced two milestones over the last quarter, first Battlefield 1 reaching 21 million players, and second FIFA Mobile's unique player base numbers increasing to 95 million.
Chief Executive Officer, Andrew Wilson, told press that Q1 has been outstanding, showing EA build strong momentum ready to expand into a new content-rich era of video games. The company is planning to further increase its digital business and network in order to drive sales by providing even more support to consumers. Innovation is what has driven the performance of this quarter and the company is planning on nurturing this in order to maintain it for the rest of the year.