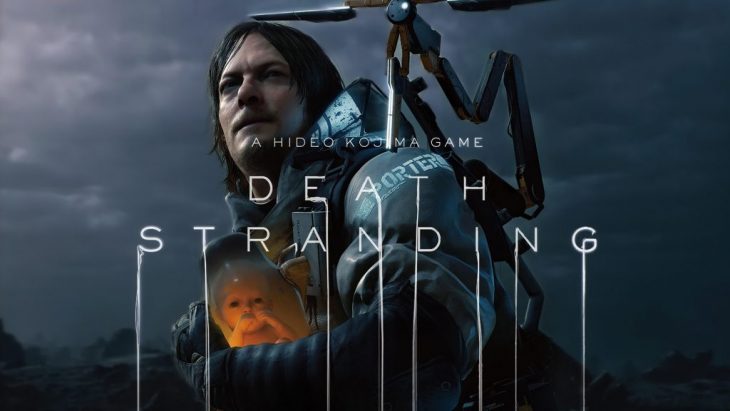 Yesterday it was revealed that Death Stranding won't be a PlayStation 4 exclusive title. While the game will only be available on Sony's console for 2019, a PC version is slated for release in 2020.
Death Stranding is the first game from Hideo Kojima's new studio, Kojima Productions. The game was initially shown as a PlayStation 4 exclusive title, though some news did then come out that a PC version was in the works. Now it's been confirmed that the PC version of Death Stranding will release in 2020.
505 Games will be publishing Death Stranding for PC, and they've given the port a Summer 2020 release window. However, with the number of delays Death Stranding saw for PlayStation 4 alone, that release date could slip later into the year.
No word on what digital storefronts for PC will be selling Death Stranding has been given. 505 Games has promised to provide more information in the future, but it's likely that Epic Games will be in talks with the publisher regarding exclusivity rights on the Epid Game Store.
Sony announced that they had secured exclusive publishing rights to Death Stranding a few months after Hideo Kojima started Kojima Productions. Back then however, it was simply known as the developer's first indie title.
It's extremely rare for PlayStation exclusive titles to come to PC, and more often than not they are fan-made ports or hacked versions when they do. However, Sony has made great strides in opening up its platform in recent years, especially with crossplay. This could be a sign that future PlayStation exclusives won't be exclusive to the platform for very long, or that they'll also come to PC, in the future.
In Death Stranding players take on the role of protagonist Sam, a man delivering packages in a disconnected world. The packages that players deliver as Sam are designed to make connections, and bring the stranded world back together.
Death Stranding's world has been decimated by an unknown event, leaving strange creatures that will actively attack anyone they come across. Uniting the stranded citizens of the world is the only way to save it, and it's all down to Sam.