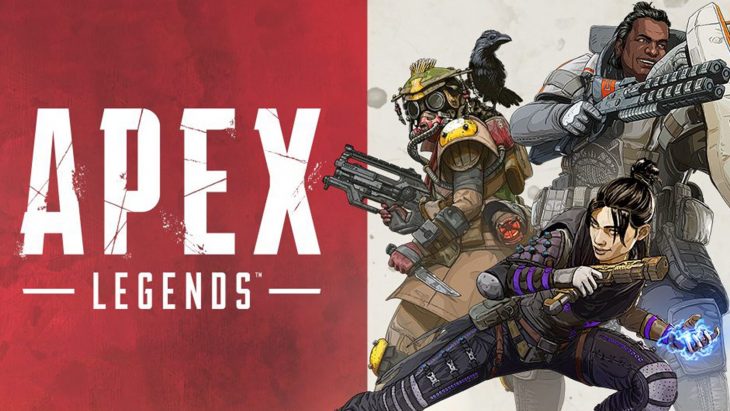 Off the back of dropping a release date trailer for Mass Effect Legendary Edition, publisher EA also went ahead and gave fans a release date for their incredibly popular battle royale title, Apex Legends, on Nintendo Switch. The game will release for free on the platform on March 9, 2021.
Apex Legends was teased for Nintendo Switch in 2020, but developer Respawn Entertainment had to delay the launch. Until now, there's been no word on a release date, just vague promises that the title will come across to Nintendo's hybrid console eventually.
Over the past two years, Apex Legends has only grown stronger. Season 8 for the game has just launched, giving players yet another three months to work through a brand new battle pass for cosmetics. The map has also been revamped, and a series of events are also planned for the season's duration.
With the Nintendo Switch launch, Apex Legends will be available on all major consoles. While its flavor of battle royale isn't for everyone, it can provide a nice change or break from the traditional experience found in Fortnite.
The Nintendo Switch is fast-becoming Nintendo's best-selling console of all time, with one a few consoles ahead of it in Nintendo's history. It's also the most popular console in terms of sales for the past two years running. While this has been aided by the winding down of the last console generation, the range of titles available on the platform has also been a huge draw.
With many people still in lockdown around the world, the Nintendo Switch has become a way to keep entertained indoors while abiding by local rules. Apex Legends is poised to take advantage of the demand for new Switch games just at what looks like the end of these lockdown periods.
The Switch has also become a platform where far more third-party and serious titles have found a home. Games such as DOOM and The Witcher 3: Wild Hunt have drawn in more fans due to the depth of gameplay available. Apex Legends offers that same fix in a free-to-play wrapper.
With crossplay available on all platforms, Apex Legends may become the most popular shooter on Nintendo Switch for the rest of 2021.