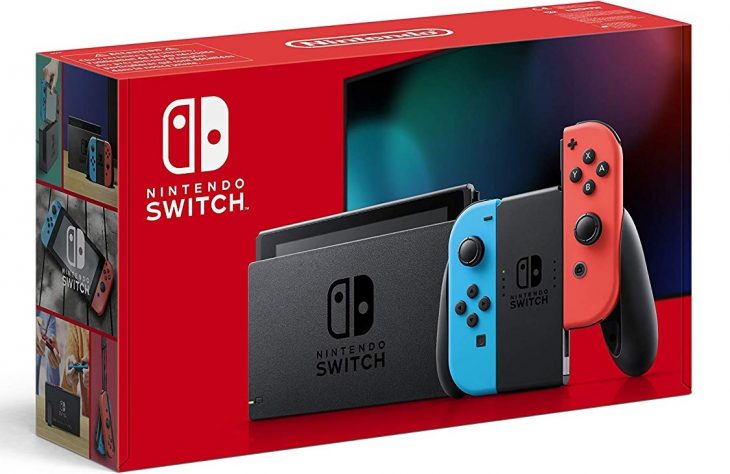 The Nintendo Switch has now sold more units in just four years than the 3DS managed to reach in its entire product life cycle.
Nintendo revealed the latest figures in their financial report. The Switch has now sold 79.87 million units worldwide. This makes it the fifth best-selling device they've sold, with the Nintendo DS in first with 154 million units, the Nintendo Wii with 101.6 million units, the Game Boy with 118.7 million units, and the Game Boy Advance with 81.5 million units.
AS far as sell-through goes, which is the units that are now in the hands of users, numbers are at 74 million according to Nintendo.
Since March 2017, 532.34 million Switch games have been sold. This puts the console just behind the Nintendo DS with 948.72 million units, and the Nintendo Wii with 921.85 million units.
These sales figures come from Nintendo's report for the last nine months up until December 31, 2020. The company has already hit its annual net sales target of 1.4 trillion Yen ($13.4 billion), which is already a 37 percent increase on their goal for the previous year. Sales outside of Japan made up 77.6 percent of all sales.
Of these sales, digital ones accounted for 256 million Yen ($2.4 billion) of the revenue generated. This includes Nintendo Switch Online subscriptions, full game downloads, DLCs, and the Pokemon Sword and Shield expansion passes released in 2020. Year-on-year this is a rise of 105 percent.
When it comes to mobile sales, Nintendo hit 42 billion Yen ($401 million), which is up by 14 percent year-on-year from the previous year.
Operating profit for the nine-month period is 521.1 billion Yen ($5 billion), up 98 percent year-on-year.
As a result of this financial data, Nintendo has raised its full-year revenue forecast to 1.6 trillion Yen ($15.3 billion). They expect profits of 560 billion Yen ($5.34 billion).
24.1 million Nintendo Switch consoles were shipped during the nine months. This is an increase of 36 percent year-on-year, and the most successful period for shipments for the console in history. 16.7 million standard Nintendo Switch consoles were shipped, and 7.3 million Switch Lite consoles were shipped as well. Nintendo's previous goal was 24 million for the financial year, which they've now raised to 26.5 million.
Software sales have now hit 176.1 million units shipped, which is up by 43 percent year-on-year. Major games such as Animal Crossing: New Horizons helped reach this number, with the latest Animal Crossing selling 31.18 million units since March 2020. Mario Kart 8 Deluxe has sold 8.6 million units, raising its cumulative sales to 33.4 million units.
Other key titles for Nintendo for this nine-month period include Super Mario 3D All-Stars at 8.32 million units, Paper Mario: The Origami King at 3.05 million units, Pikmin 3: Deluxe at 1.94 million units, Mario Kart Live: Home Circuit at 1.08 million units, and Ring Fit Adventure at 5.95 million units.
Nintendo has confirmed that 29 games have now sold more than 1 million units each for the current financial year. The expectation from the company is to hit 205 million games shipped by the end of March 2021.
One key driver for Switch sales over the past nine months is the coronavirus (COVID-19) pandemic. As more people seek ways to entertain themselves indoors, there's nothing more accessible than the Nintendo Switch right now.