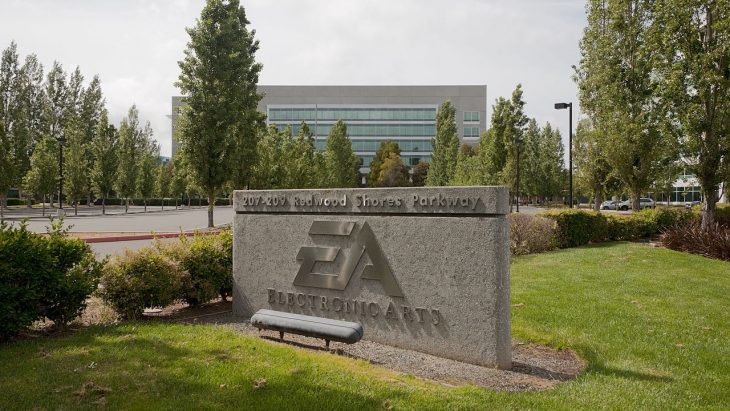 Yesterday Electronic Arts revealed their financial results for Q1 2019. With no major releases for this quarter net revenues were at $1.2 billion, which is just up from the same quarter last year, that saw net revenues of $1.1 billion.
The publisher's operating income was reported to be at $415 million for the quarter. Net bookings were at $743 million, which is actually down by 22 percent year-on-year due to the release of A Way Out in Q1 2018, as well as the FIFA 18 World Cup which was ongoing at about the same time.
Thanks to a tax benefit EA is currently receiving, the company's net income was at $1.4 billion, standing out from the rest of their financial results. $1.1 billion of the benefit came in this quarter, with the remainder of $620 million expected in the second quarter of 2019.
Digital sales are up by 7 percent year-on-year for EA, with 47 percent of all sales for the quarter being digital. However, EA's mobile segment has actually seen a decline of 17 percent year-on-year to net bookings of $122 million.
Expansion packs and game downloads for The Sims 4 were a particular highlight, with sales up by 55 percent year-on-year. Since launch Star Wars: Galaxy of Heroes has accumulated a staggering 80 million players.
While no update on the number of players of Apex Legends was given, and there hasn't been one since EA revealed the game had 50 million players in March 2019, the publisher did explain that between 8 and 10 million players log in and compete in the game every week.
Q1 2019 was expected to be EA's slowest quarter according to both Blake Jorgensen, EA COO, and Andrew Wilson, EA CFO. This is because no major new releases were planned, but in Q2 that's set to change. FIFA 20, NHL 20, Madden NFL 20, and Sea of Solitude will all launch in the second quarter. Q3 on the other hand will see the launch of a new Need for Speed game, Star Wars: Jedi Fallen Order, a brand new Plants vs Zombies game, and NBA Live 20.
While no Q4 releases are planned right now, EA's full-year projections currently sit at $5.4 billion in net revenue, $5.1 billion in net bookings, and $2.8 billion in net income. These figures include the tax benefit mentioned earlier.
Q2 expectations for EA are: $1.3 billion in net revenue, $1.2 billion in net bookings, and $776 million in net income, $620 million of which will come from tax benefits.