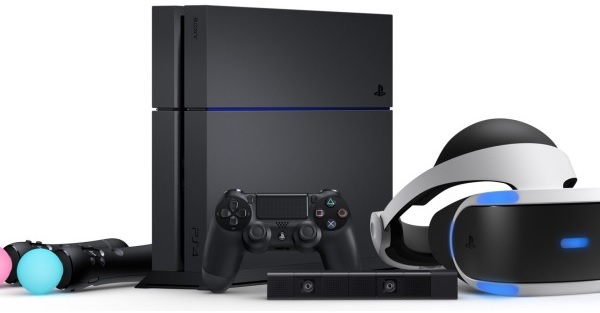 The recently rumoured mid-generation Playstation 4 update model is expected by one analyst to be a specialised virtual reality update to the Sony console.
Michael Pachter, the videogame industry analyst and researcher at Wedbush Securities, spoke to the media outlet GamingBolt about his thoughts on the so-called PS4.5 or PS4K.
Sony's alleged PS4 update console has been generating all sorts of rumours and hearsay since the first whispers of it recently emerged. The current estimations about what the PS4K (the name given by Eurogamer's source) will actually be are conflicting.
Kotaku expects that the PS4K will be a fully 4K resolution ready console, bringing Playstation up level with top end gaming PCs. Eurogamer, on the other hand, predict that the PS4K could be anything from a slim remake to a processing power upgrade.
Taking yet another viewpoint, Michael Pachter has hedged his bets on the PS4K being something entirely different to the previous suggestions. He instead believes that the rumours will turn out to be an update to the PS4 that revolves entirely around virtual reality.
He postulated that the PS4K will not require all previous Playstation 4 owners to scrap their console in favour of the updated one. Pachter said that he expects it will only be aimed at virtual reality gamers. He figured that the PS4K will bring virtual reality on Playstation up to the technical abilities of Vive and Oculus Rift, such as giving it the ability to run games in 4K resolutions.
However, Pachter remains careful to doubt the reliability of the rumours. He noted that they first started off at the recent Games Developer's Conference, which was visited by 27,000 people. The PS4 update console rumour supposedly arose after four Kotaku journalists overheard a discussion between Playstation employees.
While this does make the PS4.5 rumour somewhat doubtful, the subsequent corroboration by Eurogamer adds significant credence. Pachter's suggestions do make a lot of sense too. A PS4 console updated to be more capable of running high quality VR would give Sony's expected successes in the sector even more likely—although this would cost the firm their current price advantage.
Related Topics:
PlayStation 4 Console
,
Playstation VR
,
PS4
,
PS4.5
---