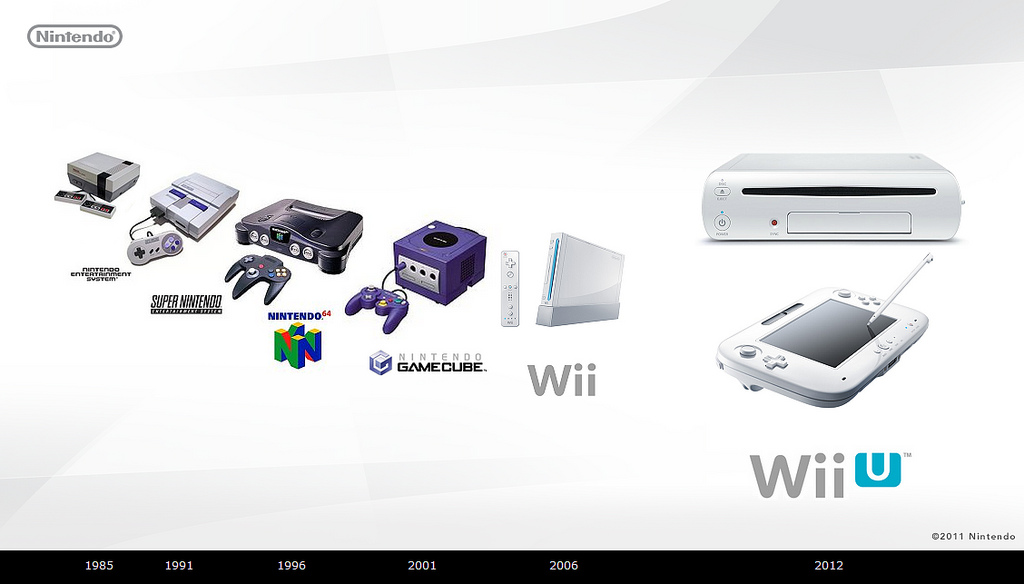 New consoles from the major players in the video games market, Microsoft, Sony and Nintendo, always generate floods of rumor and speculation in the lead up to official announcements. Despite the comparative failure of Nintendo's latest console the Wii U (to date it has sold only a tenth of the units of its predecessor the Wii), the company's revelation in March 2015 that it is working on a new console, provisionally named the Nintendo NX, has generated considerable buzz online.
So what do we know about the NX so far?
It Will Almost Certainly Be a Console/Handheld Hybrid
The major innovation of the Wii U is a gamepad that doubles as a second screen, allowing players to play games in a mobile format – but only if they remain within a fixed distance of the console unit. This clearly limits the portable element of the system and appears to have left some consumers confused as to what kind of system the Wii U is. Despite this Nintendo don't appear likely to abandon the concept. A source at Wall Street Journal confirmed that the NX will contain "at least one mobile unit that could either be used in conjunction with the console or taken on the road for separate use". It seems likely that the NX controller will be able to function in conjunction with the NX and as an entirely separate mobile gaming device.
There Will Be Third Party Support
A major early blow to the Wii U occurred when a number of powerful third party developers, most notably Electronic Arts and Ubisoft, withdrew support from the console. Nintendo appear determined to rectify this mistake and have already sent out software development kits for the NX to third party developers and rumors abound that EA, Ubisoft and other heavy hitters are onboard.
It Will Be Officially Unveiled – and Possibly Released – This Year
Nintendo have indicated that official announcements about the NX will be made this year, with the E3 conference in June a likely venue for major revelations. Though Nintendo have denied recent rumors that production will cease on Wii U hardware this year, the indications are that they are ready to move on from the Wii U and many commentators have speculated that the NX could begin retailing this year.
The NX Could Be a 4K System and It Could Launch in Tandem With a New Zelda
The Wall Street Journal source also indicated that the NX will use "industry-leading chips" raising the possibility that it could be a more powerful system that the PlayStation 4 and Xbox One and that it could support 4K streaming. Strong rumours have emerged that a Zelda game is in development for the console and could even be a marquee release title – something that is sure to excite fans and add to the growing buzz regarding the NX.
Related Topics:
Electronic Arts
,
Nintendo
,
Nintendo NX
,
Ubisoft
---